Classical Series
Scheherazade
Jun 04, 2022
8:00 PM
Scheherazade
Jun 04, 2022 8:00 PM
Get Tickets >
For more information and tickets call the Symphony box office at (562) 436-3203 ext. 1

Long Beach Performing Arts Center,
Terrace Theater
300 E. Ocean Blvd.
Long Beach, CA 90802
Generously Sponsored By:
Lyn and John Pohlmann
The Westin Long Beach
Mrs. Jane Claus
Silver-Garburg, Piano Duo
Abels

Global Warming

Bach

Concerto for 2 pianos, C-minor
BWV 1062

Poulenc

Concerto for 2 pianos

Rimsky-Korsakov

Scheherazade
In a stunning season finale, lovers of piano concertos will rejoice as the acclaimed Israeli born Silver-Garburg piano duo interpret 2 concertos for 2 pianos by Bach and Poulenc. The program concludes with Rimsky-Korsakov's Scheherazade and its hauntingly beautiful violin passages that portray the woman who convinced a Sultan to spare her life by telling him one-thousand-and-one stories of Arabian nights.
Proof of COVID-19 vaccination is required for entry into this event.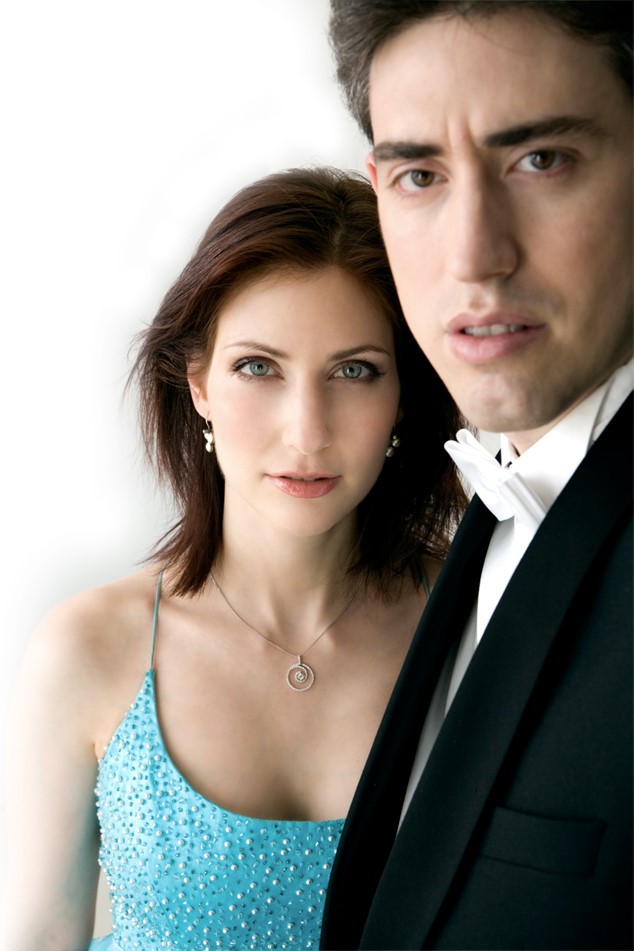 Silver-Garburg
Silver-Garburg, Piano Duo
In the great and often underappreciated art of piano duo playing, Sivan Silver and her partner Gil Garburg are setting a new standard: acclaimed by audiences and critics alike, the duo has been invited time and time again by top orchestras, festivals, and concert organizers. …
Read more...