SYMPHONIE FANTASTIQUE
8:00 PM
Symphonie fantastique
8:00 PM
Get Tickets >
Doors open at 6:30 PM
Pre-Concert talk with Eckart Preu at 7:00 PM

For more information and tickets call the Symphony box office at (562) 436-3203 ext. 0

Long Beach Performing Arts Center,
Terrace Theater
300 E. Ocean Blvd.
Long Beach, CA 90802
Sponsors


Eckart Preu, Conductor
| | |
| --- | --- |
| SAINT-SAËNS | Danse macabre |
| DEBUSSY | Prelude to The Afternoon of a Faun |
| DUKAS | The Sorcerer's Apprentice |
| BERLIOZ | Symphonie fantastique |
SYMPHONIE FANTASTIQUE
Bring your imagination, fasten your seatbelt, and get ready to encounter ghosts, goblins, and the supernatural in this concert of intriguing French programmatic music. Hear Danse macabre, Saint-Saëns' musical portrayal of a legend in which Death appears at midnight every year, calling forth the dead from their graves to dance for him while he plays his fiddle. Then, Debussy's Prelude to The Afternoon of a Faun depicts a faun playing his pan-pipes alone in the woods who unsuccessfully pursues passing nymphs and naiads, ultimately drifting into a vision-filled repose. From this idyllic mood, we move to Dukas' The Sorcerer's Apprentice, an energetic work made popular in the Walt Disney film Fantasia. The evening culminates with Berlioz's epic Symphonie fantastique, a self-portrait of its composer that tells the story of an artist's self-destructive passion for a beautiful woman and whose obsession drives him to the sinister side of his imagination where he encounters horrible visions. But all is well that ends well. After the 2nd premiere of the work, the object of Berlioz's affection realized that the work was about her and agreed to marry him. Come celebrate music in its most fantastic form! You won't want to miss this evening of musical fantasy!
Program and artists subject to change.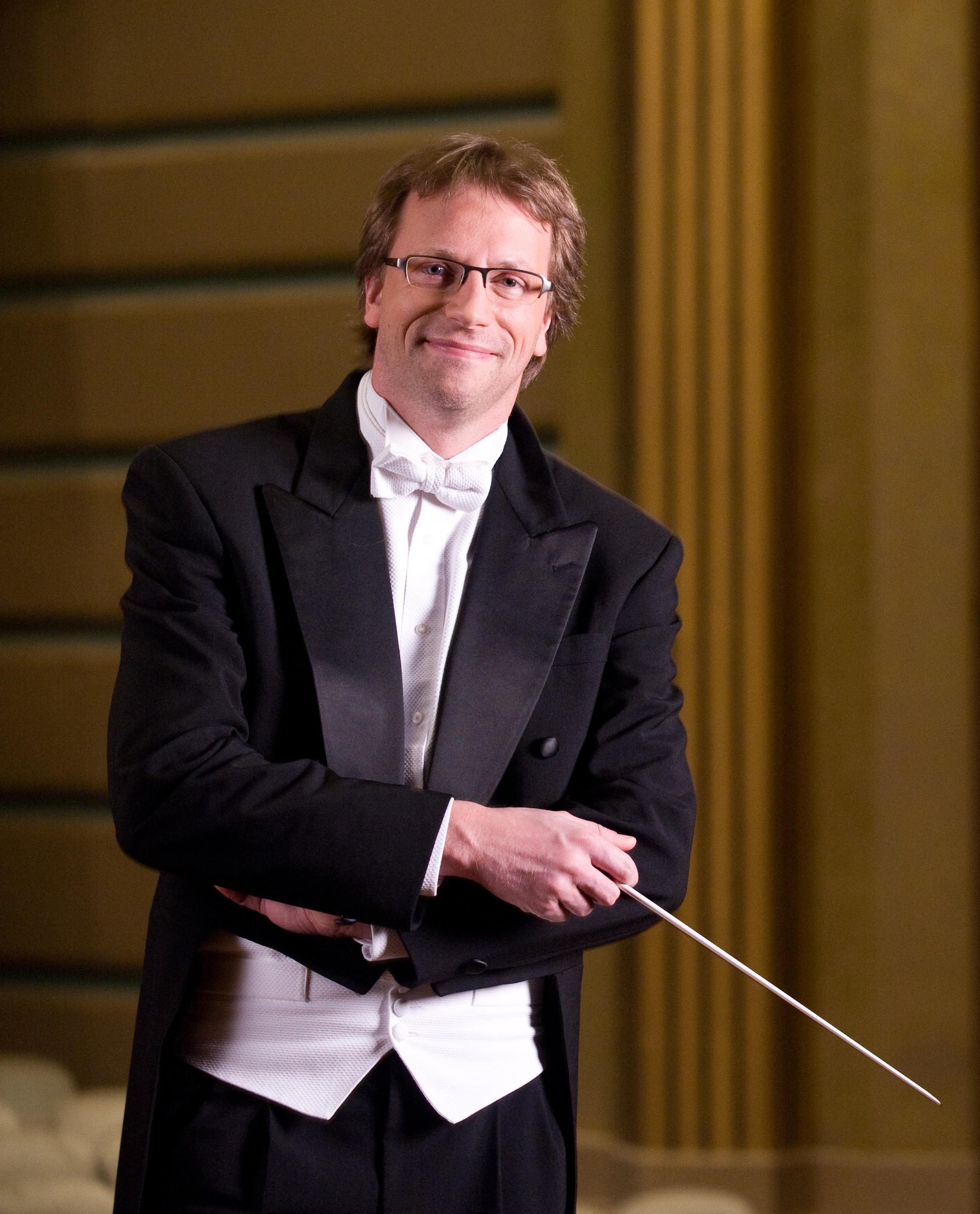 Eckart Preu, Conductor
Maestro Eckart Preu (Eck-art Proy) begins his tenure with Long Beach Symphony as its 8th Music Director. He also serves as Music Director of the Spokane Symphony (WA) and Cincinnati Chamber Orchestra. Previously, he held the positions of Music Director of Stamford Symphony (2005–2017), Associate …
Read more...