Musically Speaking
Long Beach Symphony presents Musically Speaking, a virtual series hosted by Music Director Eckart Preu!
You are invited to join Maestro Preu for these FREE virtual conversations that explore relevant topics in music today and feature exclusive interviews with world-famous conductors, composers, and performers! Get to know these talented artists over Zoom and participate in the live Q&A.
Each Musically Speaking event is recorded and publicly available later on this page. Scroll down to view the archive of past events.
UPCOMING EVENTS
James K. Bass, Artistic Director of Long Beach Camerata Singers
Tuesday, May 18, 2021 at 5pm PDT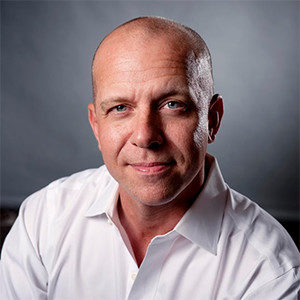 Join Maestro Preu in conversation with recent GRAMMY-winner and three-time GRAMMY-nominee, conductor and singer James K. Bass.
Bass serves as the Artistic Director of Long Beach Camerata Singers, Long Beach's premier professional chorus and long-time Symphony collaborator, as well as the director of choral studies at the UCLA Herb Alpert School of Musicand associate conductor of the Miami-based chorus Seraphic Fire.
Bass won in the Best Choral Performance category at the 63rd Grammy Award in March 2021 for his work as chorus master and baritone soloist in the NAXOS recording of Richard Danielpour's "The Passion of Yeshua," conducted by JoAnn Falletta and featuring the Buffalo Philharmonic Orchestra, theBuffalo Philharmonic Chorus, and UCLA Chamber Singers.
James Darrah, Artistic Director of Long Beach Opera
Tuesday, June 1, 2021 at 5pm PDT
Join Maestro Preu in conversation with James Darrah, newly named Artistic Director and Chief Creative Officer of Long Beach Opera. The 36-year-old Los Angeles-based director, designer, and filmmaker is one of the country's most sought-after opera directors, known for harnessing "the peculiar magic that can be conjured at the intersection of theater, opera and film" (The Los Angeles Times).
This past year has seen Darrah forge ahead with a cinematic vision that has successfully shaped companies' responses to COVID-19 across the country, including two widely-hailed films for the new digital channels of Opera Philadelphia and Boston Lyric Opera. He also continues as the Creative Director of Digital Content for Los Angeles Chamber Orchestra, crafting their trailblazing Close Quarters episodic series.
Kala Maxym, soprano
Tuesday, June 15, 2021 at 5pm PDT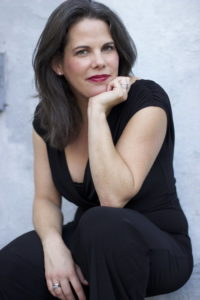 Praised by the Boston Globe for her "lustrous" voice, German-born soprano Kala Maxym has performed on opera stages and in concert venues across the United States and abroad.
For much of her operatic career, Kala performed as a mezzo-soprano, playing such roles as Hänsel in Hänsel und Gretel, Stéphano in Roméo et Juliette, Dorabella in Così fan tutte , and many more. In June 2019, Kala performed the soprano solo in Long Beach Symphony's performance of Beethoven's 9th Symphony under the baton of Maestro Preu. Based in Los Angeles, Kala frequently sings with the Long Beach Camerata Singers and Pacific Chorale.
In addition to her performance career, Kala is CEO and Chief Event Composer of Five Senses Tastings and Co-Founder of Song & Tonic. Prior to her life as a professional singer, Kala worked as a Senior Program Analyst for the Criminal Division of the United States Department of Justice.
THE ARCHIVES
John Wineglass, composer
April 27, 2021
Matt Catingub, Pops conductor/arranger/multi-instrumentalist 
April 13, 2021
Sivan Silver & Gil Garburg, piano duo
March 30, 2021
Nan Schwartz & Conrad Pope, composers/arrangers/orchestrators/conductors
March 16, 2021
Lucia Micarelli, violinist
March 2, 2021
Kevin Deas, bass-baritone
February 3, 2021
Susan Egan, singer/actor/Broadway performer 
January 19, 2021
JoAnn Falletta, conductor & former LBS Music Director
January 5, 2021
Violins of Hope

Eckart Preu, Music Director of Long Beach Symphony | Susanne Reyto, Chair of Violins of Hope LA County | Avshi Weinstein, violinmaker & collection owner | Niv Ashkenazi, violinist
December 10, 2020
Paul Huang, violin
December 2, 2020
Paul Shaffer, musician/composer/actor
November 17, 2020
Pepe Romero, guitar
October 22, 2020