Musically Speaking
Long Beach Symphony presents Musically Speaking, a virtual series hosted by Music Director Eckart Preu!
You are invited to join Maestro Preu for these FREE virtual conversations that explore relevant topics in music today and feature exclusive interviews with world-famous conductors, composers, and performers! Get to know these talented artists over Zoom and participate in the live Q&A.
Each Musically Speaking event is recorded and publicly available later on this page. Scroll down to view the archive of past events.
UPCOMING EVENTS
Kala Maxym, soprano
Tuesday, June 15, 2021 at 5pm PDT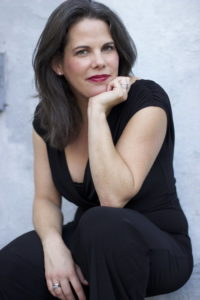 Praised by the Boston Globe for her "lustrous" voice, German-born soprano Kala Maxym has performed on opera stages and in concert venues across the United States and abroad.
For much of her operatic career, Kala performed as a mezzo-soprano, playing such roles as Hänsel in Hänsel und Gretel, Stéphano in Roméo et Juliette, Dorabella in Così fan tutte , and many more. In June 2019, Kala performed the soprano solo in Long Beach Symphony's performance of Beethoven's 9th Symphony under the baton of Maestro Preu. Based in Los Angeles, Kala frequently sings with the Long Beach Camerata Singers and Pacific Chorale.
In addition to her performance career, Kala is CEO and Chief Event Composer of Five Senses Tastings and Co-Founder of Song & Tonic. Prior to her life as a professional singer, Kala worked as a Senior Program Analyst for the Criminal Division of the United States Department of Justice.
Damon Gupton, condcutor & actor
Tuesday, July 27, 2021 at 5pm PDT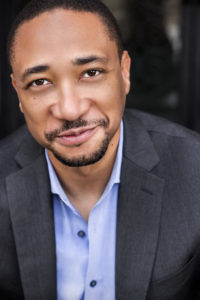 Join Maestro Preu in conversation with Damon Gupton, actor and Principal Guest Conductor of the Cincinnati Pops Orchestra.
A native of Detroit, Michigan, Gupton served as American Conducting Fellow of the Houston Symphony and held the post of assistant conductor of the Kansas City Symphony. His conducting appearances include the Detroit Symphony, Baltimore Symphony, National Symphony Orchestra, San Francisco Symphony, and more. He led the Sphinx Chamber Orchestra on two national tours with performances at Carnegie Hall. Gupton received his Bachelor of Music Education from the University of Michigan, and studied conducting with David Zinman and Murry Sidlin at the Aspen Music Festival and with Leonard Slatkin at the National Conducting Institute.
An accomplished actor, Gupton graduated from the Drama Division of the Juilliard School. He appeared in the Broadway production of Bruce Norris' Pulitzer Prize, the Tony Award winning Clybourne Park, the Ovation and LA Drama Critic's Circle award winning Ma Rainey's Black Bottom. Gupton's television credits include series regular roles on Black Lightning, Criminal Minds, The Player, The Divide, Prime Suspect, and Deadline as well as guest or recurring appearances on Dirty John, Goliath, Bates Motel, The Newsroom, Suits, Empire, and Rake, as well as Damien Chazelle's Academy Award-winning films Whiplash and LaLa Land.
THE ARCHIVES
James Bass, Artistic Director of Long Beach Camerata Singers
May 18, 2021
John Wineglass, composer
April 27, 2021
Matt Catingub, Pops conductor/arranger/multi-instrumentalist 
April 13, 2021
Sivan Silver & Gil Garburg, piano duo
March 30, 2021
Nan Schwartz & Conrad Pope, composers/arrangers/orchestrators/conductors
March 16, 2021
Lucia Micarelli, violinist
March 2, 2021
Kevin Deas, bass-baritone
February 3, 2021
Susan Egan, singer/actor/Broadway performer 
January 19, 2021
JoAnn Falletta, conductor & former LBS Music Director
January 5, 2021
Violins of Hope

Eckart Preu, Music Director of Long Beach Symphony | Susanne Reyto, Chair of Violins of Hope LA County | Avshi Weinstein, violinmaker & collection owner | Niv Ashkenazi, violinist
December 10, 2020
Paul Huang, violin
December 2, 2020
Paul Shaffer, musician/composer/actor
November 17, 2020
Pepe Romero, guitar
October 22, 2020