Musically Speaking
Long Beach Symphony presents Musically Speaking, a virtual series hosted by Music Director Eckart Preu!
You are invited to join Maestro Preu for these FREE virtual conversations that explore relevant topics in music today and feature exclusive interviews with world-famous conductors, composers, and performers! Get to know these talented artists over Zoom and participate in the live Q&A.
Each Musically Speaking event is recorded and publicly available later on this page. Scroll down to view the archive of past events.
UPCOMING EVENTS
Music in Hollywood: composers Conrad Pope & Nan Schwartz
Tuesday, March 16, 2021 at 5pm PST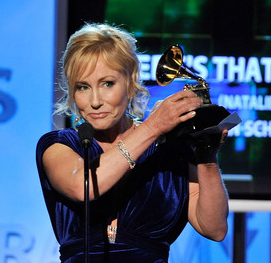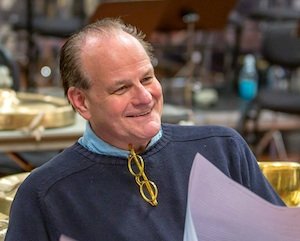 Join Maestro Preu on a trip to Hollywood with accomplished film and television composers, arrangers, and orchestrators Conrad Pope and Nan Schwartz.
Conrad Pope's passionate commitment to telling a film's story with persuasive and compelling music has made him one of the most "in demand" scoring professionals in Hollywood. He has contributed to more than a hundred movies including "The Hobbit: The Desolation of Smaug," "Star Trek: Nemesis," the "Star Wars" series, the "Harry Potter" series, and more.
His wife, five-time Grammy nominee and seven-time Emmy nominee Nan Schwartz, is considered a pioneer of women composers. She composed, arranged, and orchestrated music for countless memorable scores, including "In the Heat of the Night," "Argo," "Life of Pi," "Julie and Julia," "The Curious Case of Benjamin Button," among many others.
Four Hands Are Better Than Two: the Silver-Garburg Piano Duo
Tuesday, March 30, 2021 at 11am PDT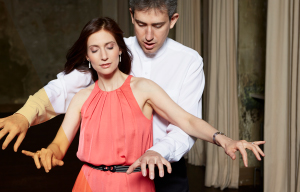 Join Maestro Preu and the Silver-Garburg piano duo live from Berlin! After 20 years of playing together, the critically-acclaimed Silver-Garburg Duo are setting the new standard, performing sold-out concerts at Carnegie Hall, Lincoln Center, the Vienna Musikverein, the Sydney Opera House and more.
They have concertized in approx. 70 countries on five continents and collaborate regularly with such orchestras as the Israel Philharmonic, the St. Petersburg Philharmonic, and the Melbourne Symphony. They also occupy one of the few professorships for piano duos at the Graz University for the Arts in Austria and present masterclasses worldwide.
Sivan Silver and Gil Garburg were well on the way to promising solo careers when they paired up romantically and then at the piano. "We express our own emotions and, at the same time, a combined sensibility. We are one and yet we're in dialogue with each other – that's the magic," says Silver.
Matt Catingub, Pops conductor & multi-talented instrumentalist
NEW DATE: Tuesday, April 13, 2021 at 5pm PDT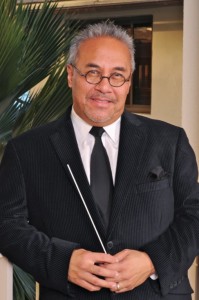 Join Maestro Preu in conversation with Matt Catingub, award winning jazz saxophonist/pianist/vocalist, and world renowned orchestra Pops conductor!
The son of legendary jazz vocalist and "Polynesia's First Lady of Song" Mavis Rivers, Matt, a proud pacific islander, was bestowed the Samoan Chief's title of La`auli by King Malietoa Tanumafili II. At age 17, he performed at the Monterey Jazz Festival, then toured Japan playing with jazz legends Dizzy Gillespie, Thad Jones, and Ruth Brown. At age 21, he formed the Matt Catingub Big Band and recorded several critically acclaimed albums with his mom. A few years later, Matt made his solo singing debut at the Frank Sinatra Celebration at Carnegie Hall and then signed with Concord records recording a number of CD's with his own band, and notably with the legendary Rosemary Clooney. Matt wrote and performed the music for the George Clooney film, "Goodnight and Good Luck," appearing onscreen, as well as creating all the music on the Grammy winning soundtrack. Today, Matt is at the forefront of a new and innovative movement to reinvent orchestra Pops into a fun and accessible format, encouraging dancing and loose fun, within a more informal and contemporary setting.
THE ARCHIVES
Lucia Micarelli, violinist
March 2, 2021
Kevin Deas, bass-baritone
February 3, 2021
Susan Egan, singer/actor/Broadway performer 
January 19, 2021
JoAnn Falletta, conductor & former LBS Music Director
January 5, 2021
Violins of Hope

Eckart Preu, Music Director of Long Beach Symphony | Susanne Reyto, Chair of Violins of Hope LA County | Avshi Weinstein, violinmaker & collection owner | Niv Ashkenazi, violinist
December 10, 2020
Paul Huang, violin
December 2, 2020
Paul Shaffer, musician/composer/actor
November 17, 2020
Pepe Romero, guitar
October 22, 2020