Musically Speaking
Long Beach Symphony presents Musically Speaking, a virtual series hosted by Music Director Eckart Preu!
You are invited to join Maestro Preu for these FREE virtual conversations that explore relevant topics in music today and feature exclusive interviews with world-famous conductors, composers, and performers! Get to know these talented artists over Zoom and participate in the live Q&A.
Each Musically Speaking event is recorded and publicly available later on this page. Scroll down to view the archive of past events.
UPCOMING EVENTS
Susan Egan, singer/actor/Broadway performer
Tuesday, January 19, 2021 at 5pm PST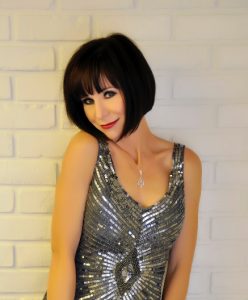 Join Maestro Preu in conversation with the talented Susan Egan!
Susan Egan is making powerful impressions in theatre, film, television and music. On Broadway, Susan received both Tony Award and Drama Desk nominations for "Best Actress" as the original 'Belle' in Disney's Beauty and the Beast. Susan's film credits include 13 Going on 30, Gotta Kick It Up, and many award-winning independent films. In animation, Egan voiced 'Meg' in Disney's Hercules, and currently voices "Rose Quartz" and "Pink Diamond" on Cartoon Network's Steven Universe. On television, Egan has appeared on the WB's Nikki, Modern Family, HOUSE, NUMB3RS, and many other programs. She has also headlined with many world-renowned symphonies, including the Long Beach Symphony, National Symphony Orchestra, and the Hong Kong Symphony. Egan is a So Cal native and attended the Orange County School of the Arts and UCLA. She is an accomplished teacher in music, a gardener, and happy wife and mom. @IAmSusanEgan www.SusanEgan.net, @BwayPrincessPty Facebook.com/OfficialSusanEgan.
Kevin Deas, bass-baritone
Wednesday, February 3, 2021 at 5pm PST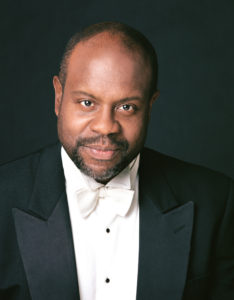 Join Maestro Preu in conversation with Kevin Deas, who has gained international renown as one of America's leading bass-baritones.
He is perhaps most acclaimed for his signature portrayal of the title role in Porgy and Bess, having performed it with the New York Phil, Philadelphia Orchestra, National Symphony, St. Paul Chamber Orchestra, Pacific Symphony, as well as the most illustrious orchestras on the North American continent, and at the Ravinia, Vail and Saratoga festivals. 2018-19 season highlights include performances with Orquesta Sinfonica de Mineria, the Buffalo Philharmonic, the National Symphony Orchestra of Mexico, the Florida Orchestra, the National Cathedral, Virginia Symphony the Louisiana Phil, the Las Vegas Phil, the National Phil, and a performance of a new Korine Fujiwara opera, 'The Flood,' with Opera Columbus. He has recently performed with VoxAmaDeus, Boston Baroque, Duisberg Phiharmoniker, Reading Symphony Orchestra, Seattle Symphony, and was an Artist in Residence with the PostClassical Ensemble.
Matt Catingub, Pops conductor & multi-talented instrumentalist
Tuesday, February 16, 2021 at 5pm PST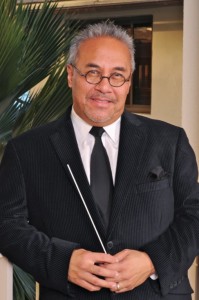 Join Maestro Preu in conversation with Matt Catingub, award winning jazz saxophonist/pianist/vocalist, and world renowned orchestra Pops conductor!
The son of legendary jazz vocalist and "Polynesia's First Lady of Song" Mavis Rivers, Matt, a proud pacific islander, was bestowed the Samoan Chief's title of La`auli by King Malietoa Tanumafili II. At age 17 he performed at the Monterey Jazz Festival, then toured Japan playing with jazz legends Dizzy Gillespie, Thad Jones, and Ruth Brown. From there Catingub played lead Alto Sax in the big bands of Louie Bellson and Toshiko Akiyoshi. At age 21 he formed the Matt Catingub Big Band and recorded several critically acclaimed albums with his mom. A few years later Matt made his solo singing debut at the Frank Sinatra Celebration at Carnegie Hall and then signed with Concord records recording a number of CD's with his own band, and notably with the legendary Rosemary Clooney. Matt wrote and performed the music for the George Clooney film, "Goodnight and Good Luck," appearing onscreen, as well as creating all the music on the Grammy winning soundtrack. Today Matt is at the forefront of a new and innovative movement to reinvent orchestra Pops into a more fun and accessible format, encouraging dancing and loose fun, within a more informal and contemporary setting.
THE ARCHIVES
JoAnn Falletta, conductor & former LBS Music Director
January 5, 2021
Violins of Hope

Eckart Preu, Music Director of Long Beach Symphony | Susanne Reyto, Chair of Violins of Hope LA County | Avshi Weinstein, violinmaker & collection owner | Niv Ashkenazi, violinist
December 10, 2020
Paul Huang, violin
December 2, 2020
Paul Shaffer, musician/composer/actor
November 17, 2020
Pepe Romero, guitar
October 22, 2020