Carnival of the Animals
Sunday, June 2, 2024
Eckart Preu, Conductor
Sunday, June 2, 2024
RuMBA Foundation Family Concert: Carnival of the Animals
(Reservations Form below)
CHILDREN GET IN FREE! (17 and under). Adult tickets, $20 each. An Afternoon of Music — A Lifetime of Memories
From 1-3pm and 4-5pm, enjoy an instrument petting zoo, musical games and performances, arts and crafts, creative play, costume parade and trick-or-treating. Come dressed in your favorite costume!
At 3pm, a family-friendly concert will include a presentation about symphony instruments, sing-alongs, stories, and dance will entertain children of all ages!
Long Beach Transit is graciously providing FREE transportation on a first-come-first-served basis. Going to the Terrace Theater: First pick-up will take place at the Michelle Obama Library (12:15pm). Second pick-up, at Mark Twain Library at 12:45pm // After the concert, the bus will leave the Terrace Theater at 4:45pm and take passengers to the Mark Twain and Michelle Obama Libraries.
This concert is made possible by a multi-year grant from The RuMBa Foundation of Long Beach. 
Reservations Form
* Long Beach Symphony complies with all city health and safety mandates.**Programming subject to change.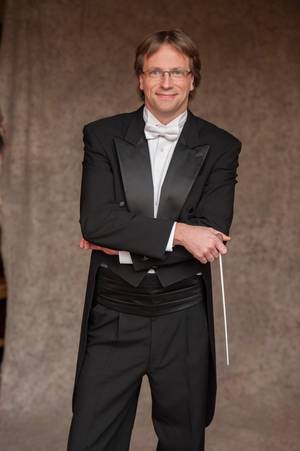 Eckart Preu
Eckart Preu, Conductor
Eckart Preu (Eck-art Proy) began his tenure as Music Director of Long Beach Symphony in 2017. Critics, the orchestra, and audiences alike have celebrated his ability to combine well-loved masterworks with rare or newer works in programs offering dimension, sophistication, and spirit. Preu also currently serves as …
Read more...