Corporate & Foundation Sponsors
We gratefully acknowledge the following institutions whose extraordinary annual gifts make our concerts, educational programs, and community engagement thrive. We have added three levels to more accurately represent the impact of this support. For more information on giving to the Long Beach Symphony, please contact Christina Hall at 562-436-3203.
Founders Circle $100,000+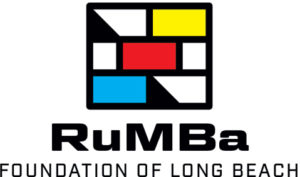 Dougherty/Patriot Insurance Services
Chairman's Circle
Platinum Level – $50,000+
County of Los Angeles
ModMD
Josephine Molina & Heather Rudy
Ralph M. Parsons Foundation
Port of Long Beach
Wallboard Tool Company
Gold Level – $25,000+
ASM Global, Mr. Charlie Beirne
Bank of America Charitable Foundation, Ms. Nan Salley and Mr. Mark Gudaitis
Evalyn M. Bauer Foundation, Ms. Nancy Gaines
Gunn | Jerkens Marketing Communications, Linda Gunn and Chris Pinckney
Robert D. Hanson Fund*
Hennings-Fischer Foundation, Ann and Eric Brenton
Rudolph J. and Daphne A. Munzer Foundation
Silver Level – $15,000+
California Arts Council
Dwight Stuart Youth Foundation
Keesal, Young & Logan, Mr. and Mrs. Sandor Mayuga
RK Properties, Ms. Cathy King
Salusky Law Corporation, Ms. Anna Salusky
Valero Energy, Ms. Brissa Sotelo-Vargas
The Westin Long Beach
Bronze Level – $10,000+
The Bershtel Family Foundation
Colburn Foundation
Coull Foundation
Conductor's Circle
Gold Level – $7,500+
Frances Grover Fund
The Shadden Group at Morgan Stanley
South Bay Lexus
Waters Edge Winery of Long Beach, Official Winery of Long Beach Symphony
Windes, Mr. and Mrs. John Di Carlo
Silver Level – $3,500+
Bess Hodges Foundation, Joyce and George Murchison
Crest Marketing, Sue and Will Moylan
Hydroform USA, Mr. Chester Jablonski and Mr. Kerry Jablonski
Joseph S. Gumbiner Foundation
Long Beach Area Convention and Visitors Bureau, Mr. Steve Goodling
Earl B. and Loraine H. Miller Foundation
Leslie and Charlotte Moore Foundation
NAACP of Long Beach
Rainey-Pierson Properties and Management
Don Temple Family Charitable Foundation
Total Wine and More
The Wagoner Management Group
Wolfe Foundation, Mr. and Mrs. Ronald Clark
Bronze Level – $2,000+
Damron Family Foundation
Mitsubishi Cement Corporation
Motive Energy, Inc.
Virginia G. Oleen Trust
P2S Engineering
Schulzman-Neri Foundation