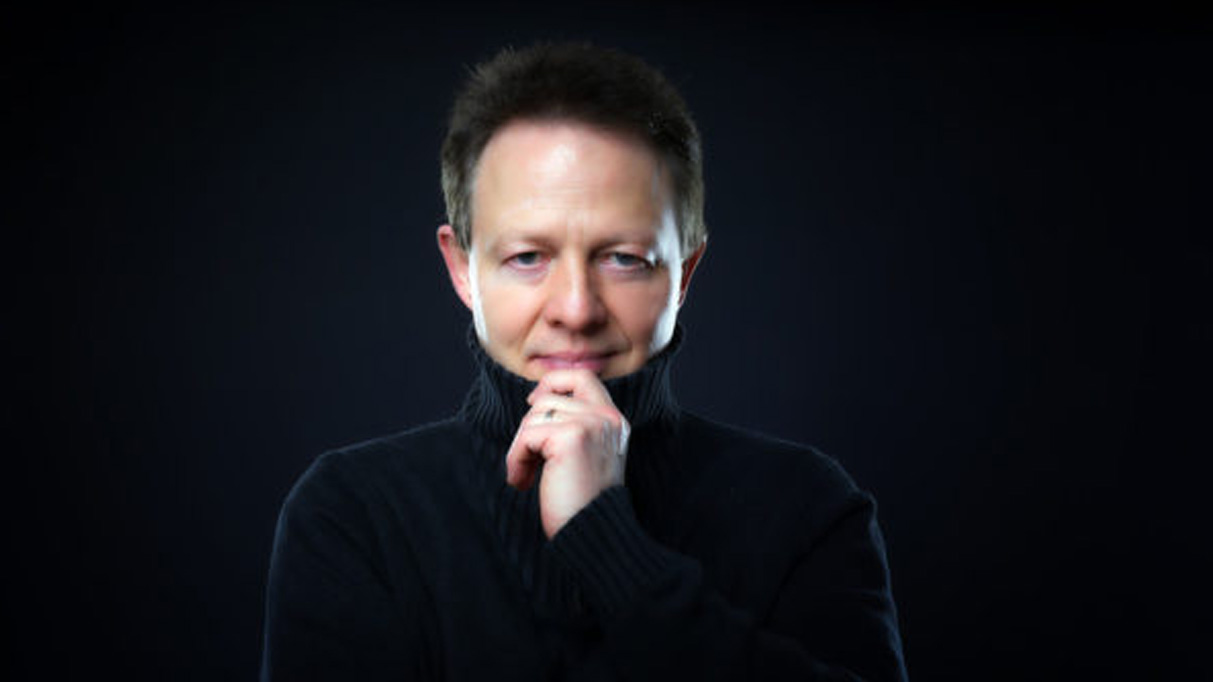 Andreas Boyde
Piano
Hailed by the critics as Monsieur 100,000 Volts, pianist Andreas Boyde's performances have electrified audiences worldwide. His recitals in renowned concert venues and appearances as soloist with such orchestras as the London Philharmonic Orchestra, the Sächsische Staatskapelle Dresden, the Malaysian Philharmonic Orchestra, the Prague Radio Orchestra, the Dresdner Philharmonie, the Norrköping Symphony Orchestra, the Zürich Kammerorchester, the Miami Symphony Orchestra, the Bamberger Symphoniker, the Hallé Orchestra Manchester, the Bolshoi Symphony Orchestra, the Dresdner Sinfoniker, the London Mozart Players, the Berliner Symphoniker and the Auckland Philharmonia Orchestra have secured Boyde's reputation as an esteemed performing artist.
Boyde has concertised internationally in Austria, Canada, Chile, Croatia, Czech Republic, France, Germany, Great Britain, Holland, Israel, Italy, Malaysia, New Zealand, Norway, Romania, Serbia, Slovakia, Slovenia, Sweden, Switzerland, Ukraine, USA and Vietnam. Venues where he has appeared to acclaim include Berlin Philharmonie, Concertgebouw Amsterdam, Royal Festival Hall and Wigmore Hall London, Cologne Philharmonic Hall, Zürich Tonhalle, Munich Herkulessaal, Symphony Hall Birmingham, Berlin Konzerthaus, Munich Philharmonic Hall, Hamburg Musikhalle, Teatro Municipal Santiago de Chile, Leipzig Gewandhaus, Munich Prinzregenten Theatre and Pierpont Morgan Library New York.
For the season 2018/19, Andreas Boyde was Artist in Residence of the Brandenburgisches Staatsorchester Frankfurt.
Boyde recorded the complete solo piano works by Johannes Brahms produced by OehmsClassics, the repertoire now being performed in a cycle. Boyde's extensive CD recordings receive five star reviews from leading music magazines, praising his interpretations "a stroke of genius" (Fono Forum, Germany). He enjoys a close association with German radio established by frequent broadcasts and productions.
The sought-after pianist's wide-ranging repertoire encompasses all major areas of the piano literature. Also committed to contemporary music he gave the European premiere of Paul Schoenfield's Piano Concerto Four Parables, as well as the first performance of John Pickard's Piano Concerto, which is dedicated to him. Boyde's musicological interests are demonstrated in his reconstruction of the 'Schubert' Variations by Robert Schumann, now published by Hofmeister Leipzig. It is a work that has enjoyed great international acclaim since its 2000 premiere in New York by Andreas Boyde at the Pierpont Morgan Library. He is also Henle Artist and Contributor.
In 2017, Andreas Boyde's orchestral version of Schumann's Waldszenen was premiered by the Dresdner Kapellsolisten at the new Kulturpalast Dresden hall, the work now being published by Edition Peters.
Andreas Boyde was born in Oschatz, Germany, where he entered the Book of Honour in 2012. He studied with Christa Holzweißig and Amadeus Webersinke in Dresden and subsequently with James Gibb in London at the Guildhall School of Music & Drama. His mentor and promoter Malcolm Frager also proved a major influence.
Andreas Boyde lives in London.