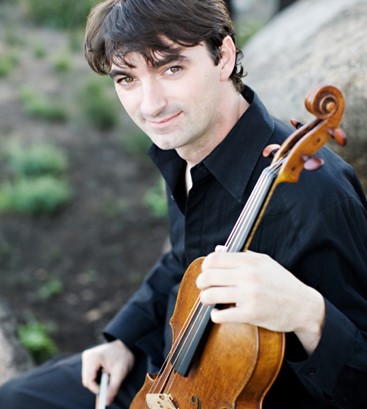 Andrew Duckles
Viola
http://andrewduckles.com/Site/Bio.html
Canadian-born violist Andrew Duckles leads a diverse musical life as a recording artist, soloist, chamber musician, and teacher. From a very tall family of musicians, Andrew is the "runt" of the
Duckles family, standing at mere 6'4". Formerly principal viola of the Houston Grand Opera and Houston Ballet orchestras, Duckles now makes his home in Southern California and has just been appointed the principal violist of the Long Beach Symphony. Duckles began his orchestral career with the Los Angeles Philharmonic and has made appearances as principal viola of the Los Angeles Chamber Orchestra, the Hollywood Bowl Orchestra, the Hollywood Chamber Orchestra, among others. An enthusiastic chamber musician, Duckles appears regularly as a guest artist on a number of chamber music series throughout the United States and Europe, frequently sharing the stage with the Alexander String Quartet and the Los Angeles-based Debussy Trio. For over fifteen years, Mr. Duckles has been in high demand as a recording artist for a multitude of studio recording projects for television and motion picture soundtracks, including the recent Star Wars films.
Andrew Duckles is married to culinary genius, master educator, and French horn player extraordinaire Laura Strand. Together, they live in Long Beach, California with their two young sons, Aidan and Kiefer.