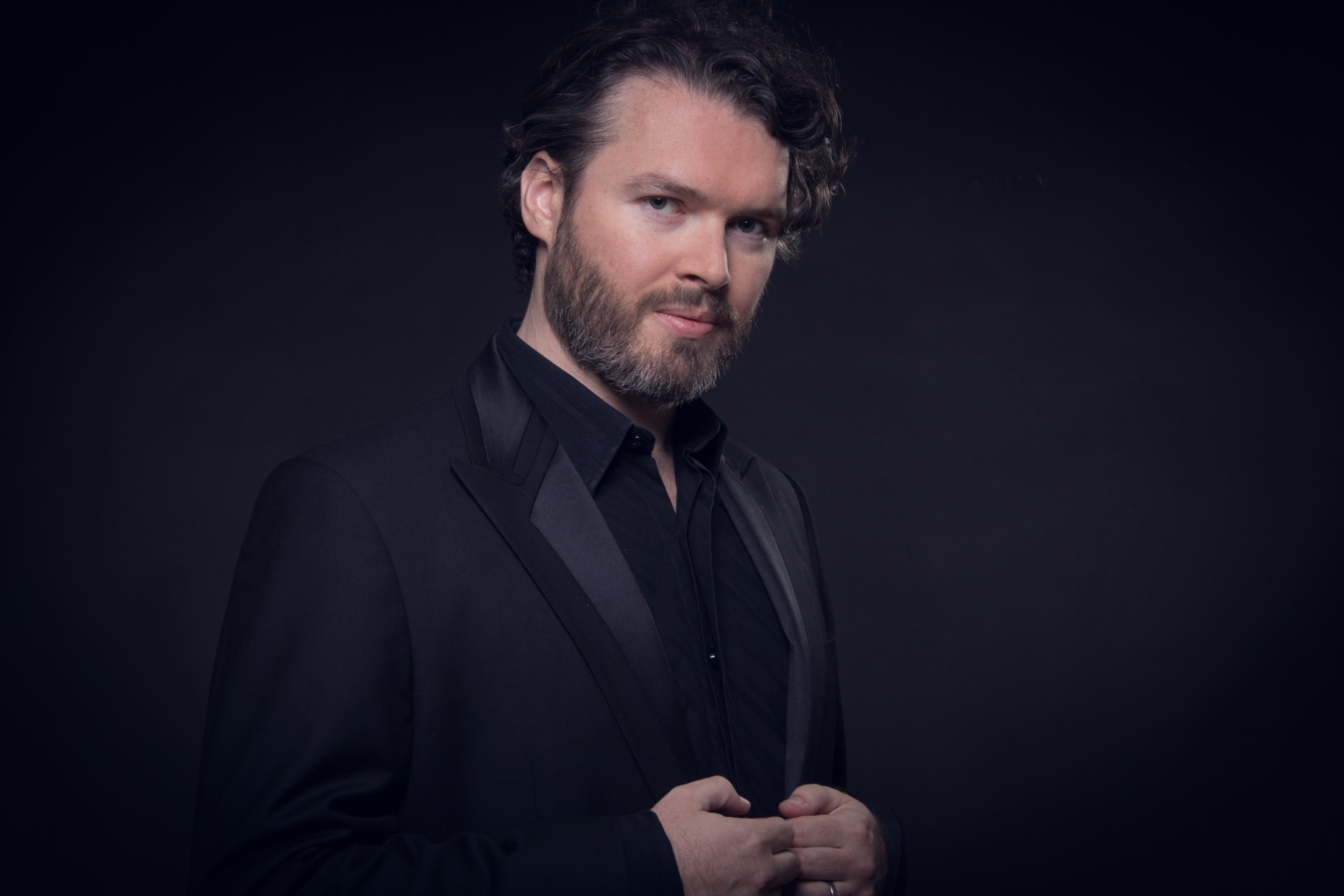 Brian Byrne
Conductor
https://www.brianbyrnecomposer.com/biography
Golden Globe nominated composer Brian Byrne moved to Los Angeles from Ireland in July 2003 to expand his career as a film and television composer. Since then, Brian has consistently worked as a composer, conductor, songwriter, arranger and pianist in the US and in Europe. Brian recently won two World Soundtrack Awards and a Satellite Award for his music to the song and score for the movie Albert Nobbs and received his third World Soundtrack Award nomination for Best Original Song in 2016.
From huge orchestral scores to minimal ensemble compositions, Brian has written music for films in many genres. He won his first Irish Film and Television Award for his original score for the Irish Sci-Fi comedy Zonad, directed by John Carney (Once). He then scored an indie drama called The Good Doctor, starring Orlando Bloom and went on to compose the score and song to the Oscar nominated movie Albert Nobbs starring Glenn Close. Brian just completed the score to Jim Sheridan's new movie The Secret Scripture, starring Rooney Mara and wrote and produced the end title song for Kelly Clarkson.
Brian has composed and conducted original songs for Barbra Stresiand, Josh Groban, Alanis Morrisette, Kelly Clarkson, Sinead O' Connor, Kurt Elling and many more high profile recording artists.
As well as an in-demand film composer, Brian is a much sought after arranger and producer. He recently worked on Sarah McLachlan's 2016 album.
In 2014, Brian completed composing the music to Heartbeat of Home a new show from the producers of Riverdance featuring Paddy Moloney, Carlos Nunez, The RTE Concert Orchestra, Jessica Sanchez and guests. It toured North America and China to critical acclaim.
Brian has collaborated with such international luminaries as Katy Perry, Bono, Barbra Streisand, Kelly Clarkson, Pink, Josh Groban, Lisa Stansfield, Van Morrison, Alanis Morissette, The Corrs, Sinead O'Connor, Alan Bergman, Ronan Tynan, Luis Miguel, Vince Gill, Gladys Knight, to name a few. He arranged a song for the movie Sex and the City 2 and played piano on Liza Minnelli's cover of Beyonce's Single Ladies (Put a Ring on it).
Brian's American conducting debut came in 2004 at Carnegie Hall. He was commissioned to write all the arrangements and conduct the Royal Philharmonic Orchestra for the release of Ronan Tynan's first solo album for Decca. Brian also released a Classical album called Tales From the Walled City on the Decca label and is working on a large scale project based on poems by James Joyce.
Brian was educated at the Royal Scottish Academy of Music and Drama. He graduated in 1997 with first-class honors in music and was awarded The Peter Knox Memorial Award for overall performance. Later that year he received the Outstanding Musicianship Award from Berklee College's touring faculty in Scotland as well as winning the PRS Sir Arthur Bliss Prize Scholarship for composition that enabled him to study film composition at London's Royal College of Music.
Although living in Los Angeles, Brian has been Artist in Residence with the RTE Concert Orchestra in Ireland since 2012 and has conducted and arranged many Pops Concerts and TV shows for both RTE and the BBC Ulster Orchestra since 2003.