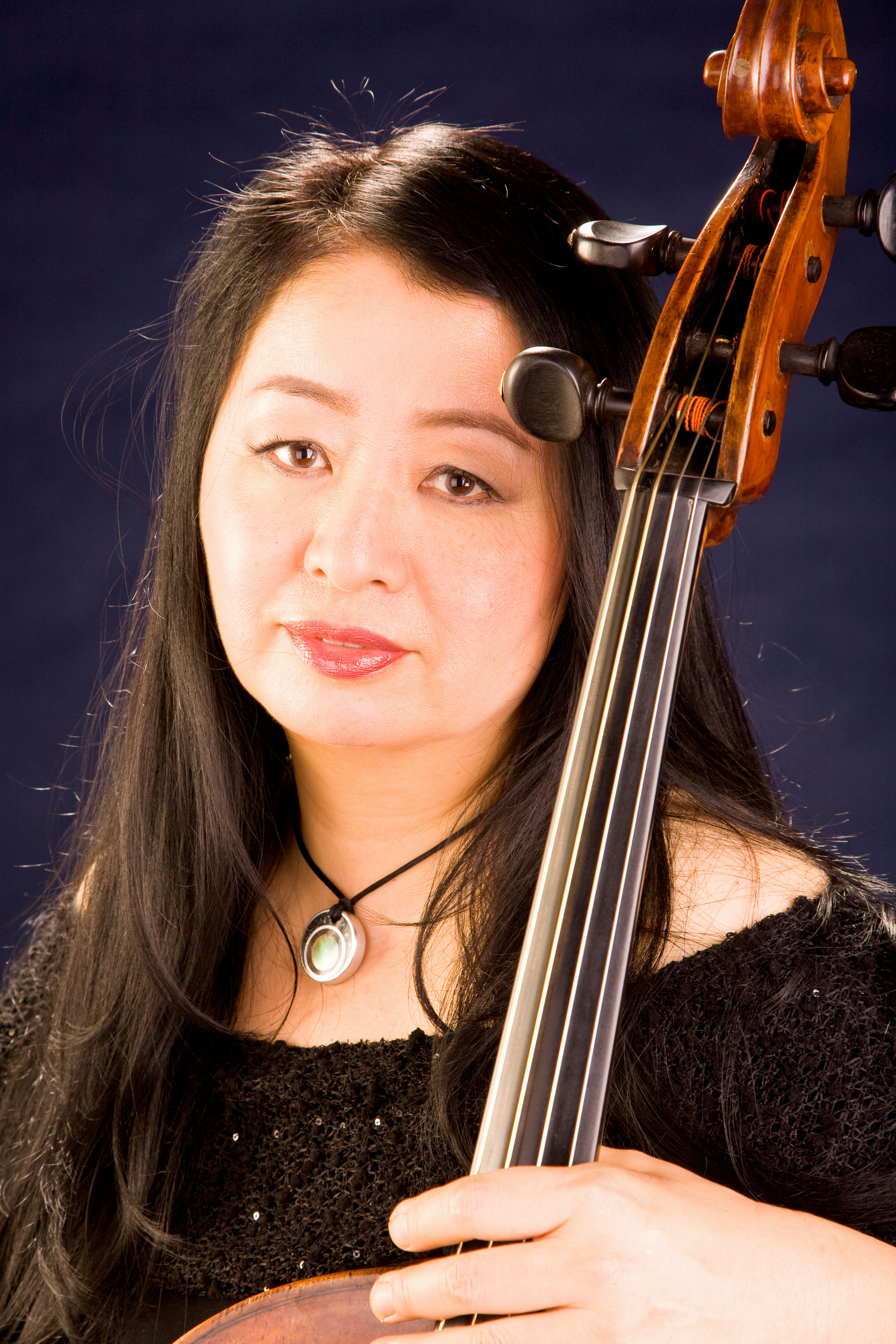 Cécilia Tsan
Cello
http://www.ceciliatsan.com/biography.htm
Born in France, Cécilia Tsan began playing the cello with the same teacher as her childhood friend Yo-Yo Ma. After majoring in Philosophy and Chinese, she was accepted at the Conservatoire National Supérieur de Musique in Paris, under André Navarra, and was awarded the 1st Prize for Cello summa cum laude and the 1st Prize for Chamber Music. She is a prizewinner at the Barcelona International Competition, the Florence International Competition and the winner of the Debussy Prize at the Paris International Competition.
Ms. Tsan toured throughout the world not only as a soloist, but also as a chamber musician with Rudolf Firkusny, Jean-Yves Thibaudet, Michel Dalberto, Jean Hubeau, Bruno Rigutto, Pascal Rogé, Pierre Amoyal, Augustin Dumay, Martin Chalifour, Hatto Beyerle, Gérard Caussé, Bruno Pasquier, Paul Neubauer, Heiichiro Ohyama, and Edgar Meyer. She regularly performs on the radio and for television and films. Since she moved to Los Angeles, she has been recording hundreds of movie soundtracks with many composers such as John Williams, James Newton-Howard, James Horner, Randy
Newman, Hans Zimmer, Danny Elfman, David Newman, Jerry Goldsmith, Alan Silvestri, Alexandre Desplat, and John Debney to name a few. She recorded a CD (Eleven pieces for Cello and Piano) under the Cybelia label and two CDs of chamber music by Weber and Ropartz, under the Timpani label, both with pianist Jean-Louis Haguenauer.
She currently serves as Principal Cellist with the Long Beach Symphony and occasionally the Pasadena Symphony, a position she previously held with New West Symphony. Several composers, including jazz pianist Clare Fischer (Suite for Cello and String Orchestra) and former Music Director Enrique Diemecke have written solo pieces for her (Cadenza for Camino y Vision). As a founding member of the Pantoum Trio, she also recorded Jazz and Cocktails, a piano trio written by Gernot Wolfgang. The CD was released in July 2006, to critical acclaim.
Recently she was the soloist for several pieces for Cello & Orchestra including the Suite from Memoirs of a Geisha by John Williams, the Dvořák, Saint-Saëns, and Elgar Cello Concerti, and the Brahms Double Concerto. In June 2012, she also performed the World Premiere Eric Tanguy's piano trio specially written for her and published by Salabert: this premiere was recorded and broadcast by Radio-France in Paris. She gave the US Premiere of that Trio for Jacaranda in Los Angeles as well as the West Coast premiere of Eric Tanguy's 2nd Cello Concerto, previously premiered by Mstislav Rostropovitch and Seiji Ozawa.
Cécilia regularly serves as Principal Cello for the Oscars, the Emmys, and previously for American Idol, Dancing with the Stars, and America's Got Talent.