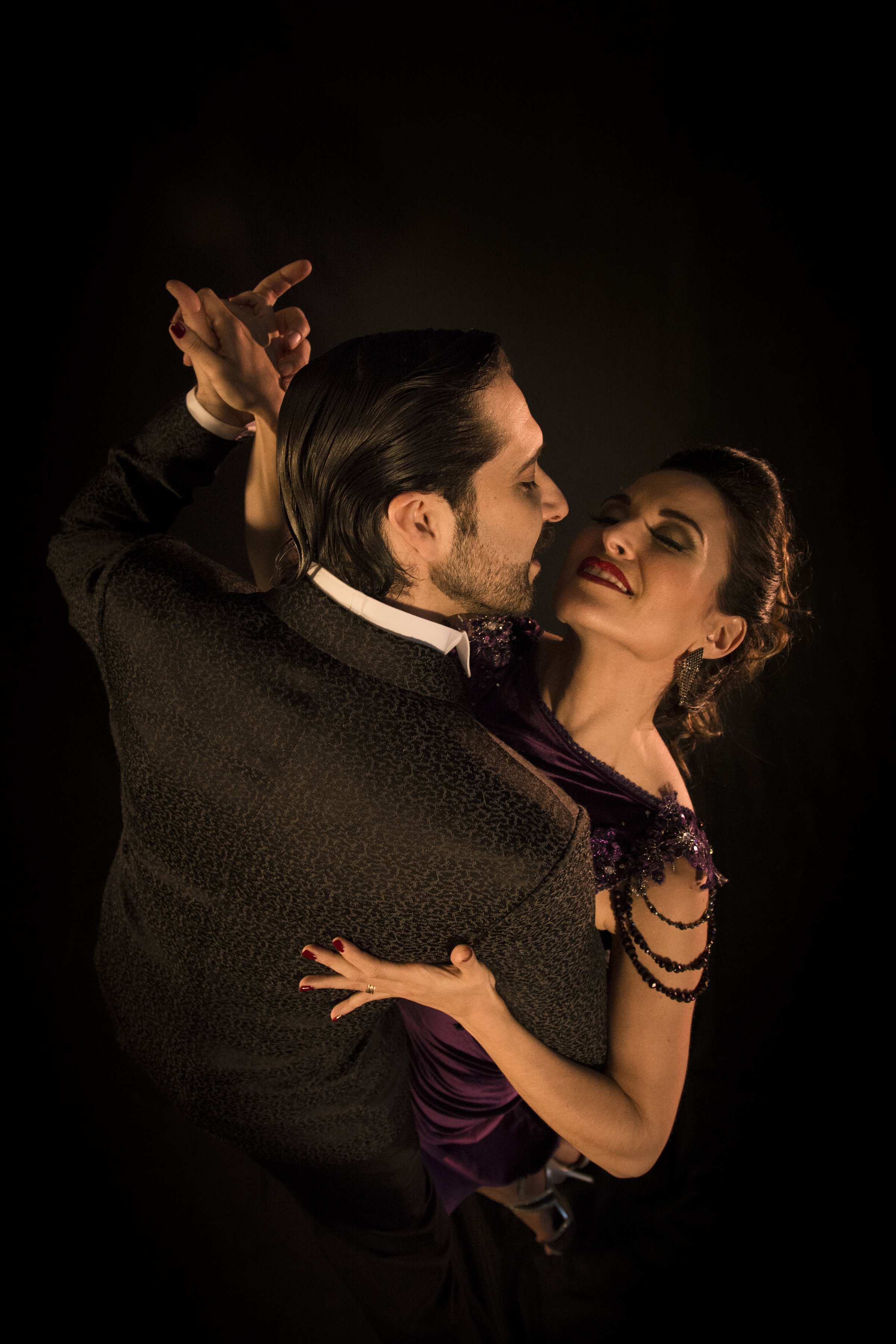 Celina Rotundo & Hugo Patyn
Tango Dancers
http://hugoandcelina.com/
Celina Rotundo and Hugo Patyn are Argentine Tango dancers, masters, and choreographers who dazzle the world, both on stage and in every class or workshop they teach. They possess an especially particular connection and style, making them first-class dancers with an extensive dance background. They have danced in diverse places of the world, presenting challenging, intense and sensual choreographies with history. As instructors, they have initiated and inspired hundreds of students around the world.
With a career of more than 20 years, they have danced, choreographed and directed several shows including "Tango and Fire," "Tango Buenos Aires," "Emporio Tango," "Cabaret Tango," "Tango Joven," "Super Tango," "Evolution Tango," "Forever Tango," "Risas Y Tango," "Follies Bergere," "Alma de Tango," "Tango Espiritu III," "Pasion de Tango," "El Corazon del Tango," "Tango Dreams," "Fusion Tango," "I Tango," "Bien Argentino," "Milonguera," which have been presented in different places of the world such as the United States, Canada, Greece, Taiwan, Israel, Japan, Peru, Spain, Italy , Bermuda, Chile, Indonesia, Korea, and Portugal, among others.
Hugo and Celina are fantastic instructors of Argentine Tango. They teach classes and intensive seminars in different places in Argentina and the world. Some of which have been: CITA 2010, Mystery Tango, Tango Festival of Mar del Plata, Tango Festival in Malaga, and more.
They have traveled on their annual tours in different cities helping initiate new communities and collaborating in the evolution of Argentine Tango. Together they run their school in Argentina, in which they teach social and stage tango to children from 5 years old, up to adults, as well as differently-abled people. They also give monthly body training seminars and host a largely attended milonga there.
Both have had extensive artistic training from an early age in Ballet, Argentine Folklore, Music, Flamenco, and Figure Skating. When Tango finally entered their lives, they had the influence of great mentors such as Osvaldo Zotto, Gloria & Eduardo Arquimbau, Nito & Elba and Pedro Monteleone, among others. They lead an Argentine Tango Company that has participated in grand events in several places around the globe, receiving the best ratings after each presentation. With its own character and of an incomparable aesthetic, the Company recreates fantastic scenes and moments of the Argentine Tango. With fantastic costumes and unique skills, they embody musicality, and choreographies that cause the audience to fall in love with each presentation.