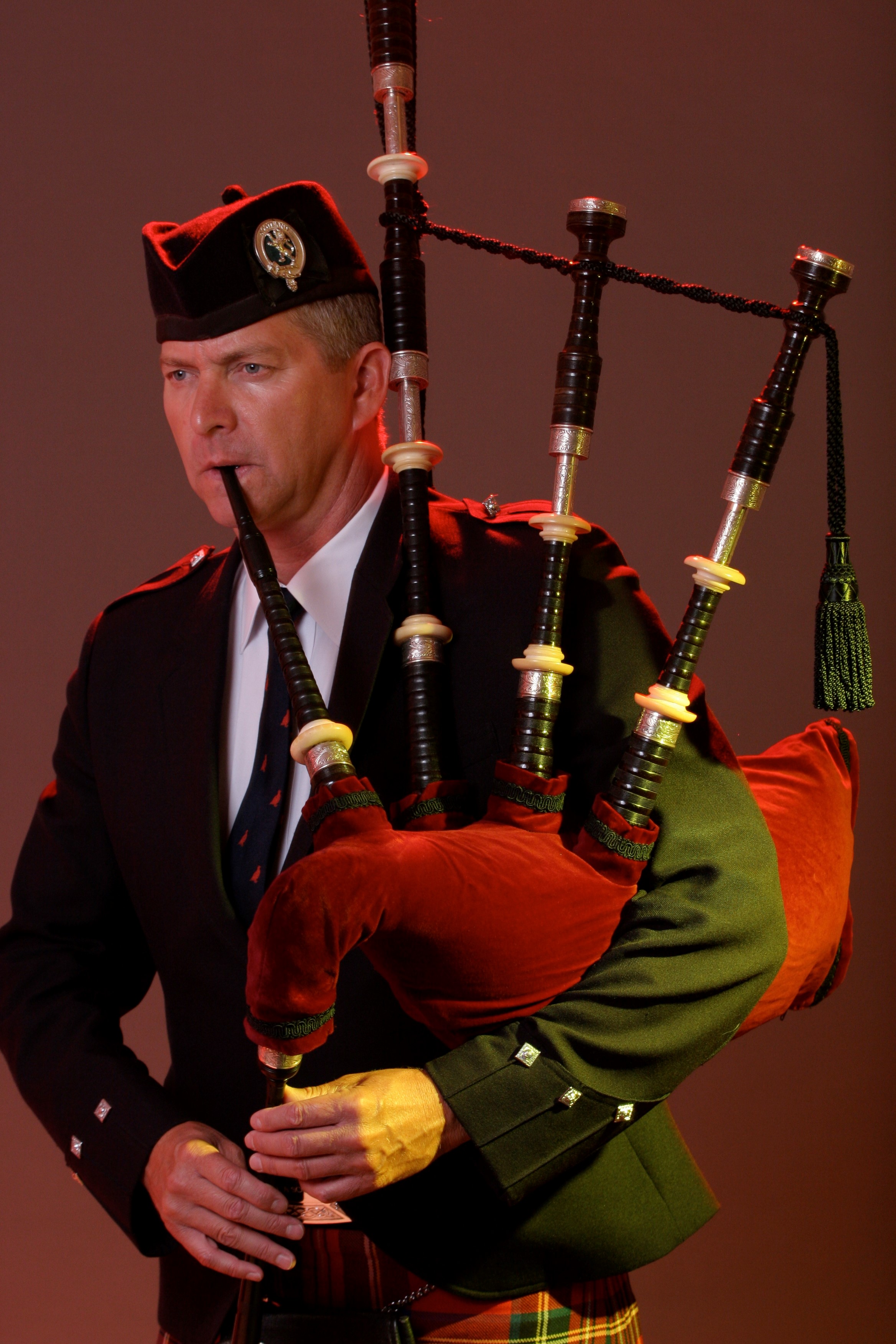 Eric Rigler
Bagpipes
Eric Rigler's legendary 40-year career on the bagpipes is world-famous. From performing Amazing Grace at President Reagan's funeral to hundreds of appearances, films and recordings such as Braveheart, Titanic, Austin Powers to CD's for Phil Collins, Josh Groban, Faith Hill to TV's The Tonight Show with Jay Leno, The Simpsons, and South Park, Eric has been called "the most recorded piper in history". A native of Los Angeles, Eric has devoted his life to the Scottish bagpipes and the Irish uilleann pipes, the hauntingly beautiful bagpipe he played for the solos on Braveheart and Titanic.
With a list of credits unparalleled in the genre of Celtic music, Eric's sounds have touched people worldwide. Unforgettable are his solos on one of the best-selling original motion picture soundtracks of all time, Titanic, or the musical spirit of William Wallace in Mel Gibson's Braveheart. Movie-goers saw Eric pipe Clint Eastwood and Hilary Swank into the boxing ring in Million Dollar Baby, and laughed at the bagpipe sounds of Mike Myers' "Fat Bastard" in Austin Powers: The Spy Who Shagged Me. The lyrical sounds of Eric's uilleann pipes still grace the radio waves on the mega-hits You Raise Me Up by Josh Groban and True Colors by Phil Collins.
Eric's diverse range of gigs spans the globe: from playing a private family party for Steven Spielberg to performing in Tokyo with Japan's most famous guitarist, Kazumi Watanabe, to Scotland for a concert with Paul McCartney, a GRAMMY-winning album and touring the Americas with Salsa legend & Hollywood actor, Rubén Blades, to New York City for an appearance on The View with Josh Groban, and back home to Los Angeles for everything "Hollywood" and playing for the LAPD and LA County Sheriff's Department police funerals.