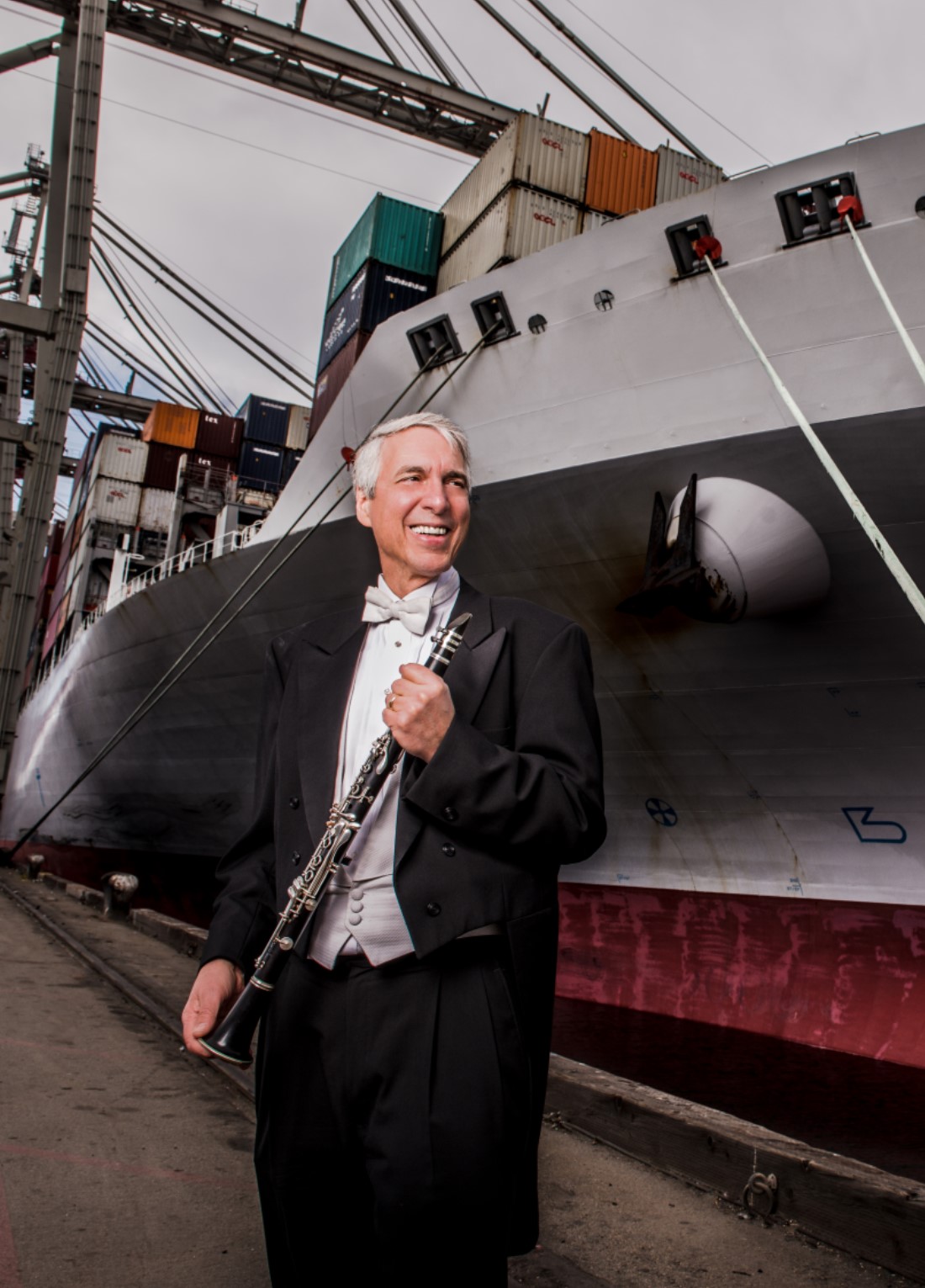 Gary Bovyer
Clarinet
Tenured in 1990
Clarinetist Gary Bovyer, "a virtuosic and passionate soloist" according to the Los Angeles Times, is principal clarinetist of the Long Beach Symphony Orchestra, the Hollywood Bowl Orchestra, Orange County's Mozart Classical Orchestra, the Los Angeles Master Chorale Sinfonia and the Santa Monica Symphony. His playing has been described as "soulful and astute…sparkling with grace and warmth", Los Angeles Times and "flexible and elegant" Ha'aretz Israel. The Long Beach Grunion Gazette said of his 2006 performance with the Long Beach Symphony Orchestra," Quiet perfection marked the Mozart (Basset) Clarinet Concerto as performed by Gary Bovyer…the perfection came from the balance, the musicality, the just-right tempos and the sense of total authority. Bovyer was poised, his sound creamy and luscious…what came through was fabulous Mozart, in all its glory."
In addition to his orchestral responsibilities Gary Bovyer is much in demand as a soloist. In 2007 he gave the world premiere of David Newman's Concerto for Winds with the Long Beach Symphony and premiered Solo Movement for Clarinet and Orchestra also by David Newman with the Santa Monica Symphony. He has performed as soloist several times with the Santa Monica Symphony in Weber's Concerto no. 1, Mozart's Sinfonia Concertante and the West Coast premiere of Dan Welcher's Concerto for Clarinet. He has also appeared as soloist with the Jerusalem Symphony, the Santa Maria Philharmonic, the Bremerton Symphony, the Berkeley Orchestra and the Hollywood Bowl Orchestra. He is featured on the Philips recording Always and Forever by The Hollywood Bowl Orchestra with John Mauceri conductor, the Nonesuch recording of Steve Reich's Daniel Variations and the New World recording of James Newton's Sacred Works.
Gary Bovyer was a member of Pacific Classical Winds, a period instrument ensemble, which recorded several albums for New World Records. He was formerly a member of the Los Angeles Chamber Orchestra and the Los Angeles Chamber Orchestra Winds, and was principal clarinetist with the Los Angeles Opera for several seasons. He was principal clarinetist of the Jerusalem Symphony for three seasons and was a founding member of the Ariel Ensemble Jerusalem which recorded several works for the Israel Broadcasting Authority. He is the founder and former co-director of Long Beach Symphony's chamber music program "Sounds & Spaces".
Gary Bovyer has been an active clarinetist in the Los Angeles recording studios for over 25 years and can be heard as principal clarinetist on many of the motion picture scores of James Horner, Danny Elfman, David Newman and George Clinton.
A native of Oakland, California, Gary Bovyer received his Master of Music degree from the Juilliard School where he was a pupil of the legendary Joseph Allard. He also studied with the British virtuoso clarinetist, Gervase DePeyer. Currently he resides in Sierra Madre with his wife Michele, a member of the Los Angeles Philharmonic's first violin section, their daughter Joanna and son Isaac. In his spare time he enjoys motorcycling and hiking.