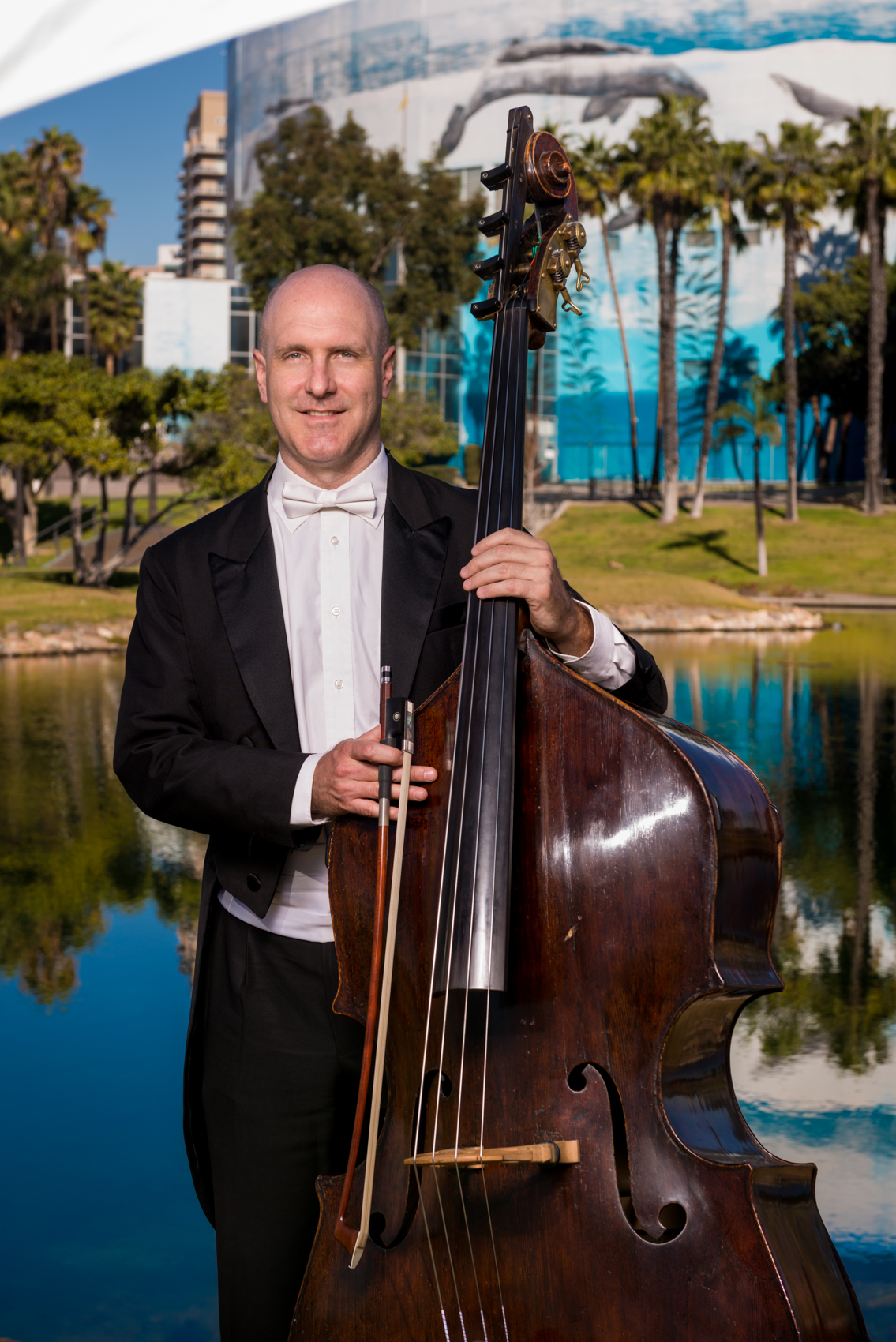 Geoff Osika
Bass
Tenured in 2008
Geoff Osika credits his musical training to three men: his father David, a fine trumpeter and music teacher who indicated that in order to be taken seriously as a musician the 15-year old would have to do more than just play in a rock band; John Schaeffer, former principal bass of the New York Philharmonic, who in two and a half years' time conditioned the young bassist to gain acceptance at both the Juilliard School and the Curtis Institute of Music; and Roger Scott, former principal bass of the Philadelphia Orchestra, who opened the methodical bassist's ears to a deeper understanding of orchestral playing and repertoire.
After Curtis, Geoff embarked on several years of full-time orchestral jobs. From 1992 to 2003 he held positions with the Hong Kong Philharmonic, the Orquesta Sinfónica de Galícia in Spain, and the Oregon Symphony. From each place he took with him a wealth of musical and life experiences.
Since settling in Los Angeles, Geoff has enjoyed the mysteries and rewards of freelancing, having performed as a substitute with the L.A. Opera, L.A. Chamber Orchestra, Santa Barbara Chamber Orchestra and the Pasadena Symphony. He continues to perform the orchestral repertoire on a regular basis, being the principal bass of the Riverside Philharmonic and the Long Beach Symphony.
Geoff is also part of the recording industry in Los Angeles having played for motion picture and video games. In the summers, he is the dedicated bass player for the Pageant of the Masters, the unique annual tradition in Laguna Beach.