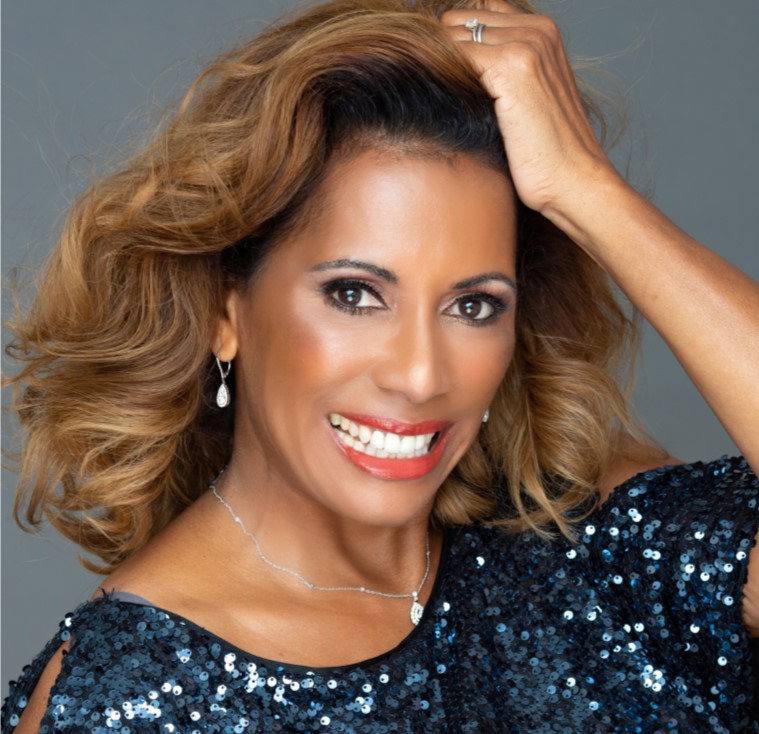 Ginai
Vocals
http://www.ginai.com/
GINAI, a Black Pearl of the Pacific
A three times Hawaiian Music Awards winner and the winner of three Na Hoku Hanohano Awards for "Endless Christmas, 2014, Hot Club of Hulaville, "Django Would Go", 2009, also Hula Joe & The Hutjumpers, 2000, Ginai has proven to win your heart with her charismatic, hypnotic voice and welcoming stage presence. When you hear her voice and see her perform, you can't help but be captivated. She is an exciting and riveting internationally acclaimed singer/ songwriter who has worked many years to become one of the worlds most accomplished performers with over ten CD releases to her name here and abroad! (See her discography below)
Her performance career is still in high gear, paying tribute to Ella Fitzgerald, Amy Winehouse, and Chuck Mangione, with appearances at the Blue Note Waikiki, and as herself at the former Blue Note clubs in Fukuoka and Nagoya, Japan. A longtime Whitney Houston impersonator on international road shows for Legends in Concert, Ginai can sometimes be found filling in over at the Rock-A-Hula Showroom in Waikiki. She is often asked to do fundraisers for March of Dimes, American Cancer Society, Alzheimer's Association, and more. With a voice well suited for the stage, Ginai proved her mojo with the part of Michelle Robinson in the 20th anniversary performance of Dreamgirls in the legendary Fox Theater, Atlanta in 2002.
Her website www.ginai.com is constantly updating her calendar and her blog talks about her many musical escapades. On Facebook, she is active and kind, and on Instagram as Dginai, she is engaging and fun! She also performs regularly with the Mike Lewis Big Band, filling her YouTube channel with lots of fun. You can subscribe @ginaimusic. Ginai can be found mentoring young bands, vocalists, and performers, sharing in the spirit of aloha wherever she goes.
At home in Hawaii, Ginai enjoys time with her husband Ted, a rock vocalist himself along with their three children. She is a Lion's Club member, and actively volunteers for Make 'Em Smile, visiting hospitals (Shriners, Kapiolani Cancer Center) and rehab centers to bring them musical cheer. She is an avid surfer with a first place trophy in the longboard division of the Gold's Gym Surf Meet, held in Waikiki. Her favorite wave is Makaha Surfing Beach, crystal blue ocean in her beloved home turf of the Waianae Coastline. Ginai enjoys her four dogs Brownie, Django, Pepper, and Dobby. Her two cats are named Juma and Mowmow, with horses too, Shadow, Dakota, and Keka.
DISCOGRAPHY
2017 – Swanky at Abbey Road, Patrick Von Wiegandt featuring Ginai
2016 – Swanky, appearing with Patrick Von Wiegandt
2015 – Mr. Swanky, appearing with Patrick Von Wiegandt
2014 – Endless Christmas, on Black Hawaiian Music
2009 – Django Would Go, Hot Club of Hulaville, producer, singer, songwriter
2008 – Midnight Smooth, listed as Ginar (court battle ongoing)
2007 – Come Together, a collection of Beatles classics, with Pierre Grill
2006 – Jazz Island, her first solo CD, Black Hawaiian Music
2000 – Hula Joe & The Hutjumpers, Hawaiian swing, Black & Tan Records
1995 – 2005 as Genai, Japan, for Video Arts Music