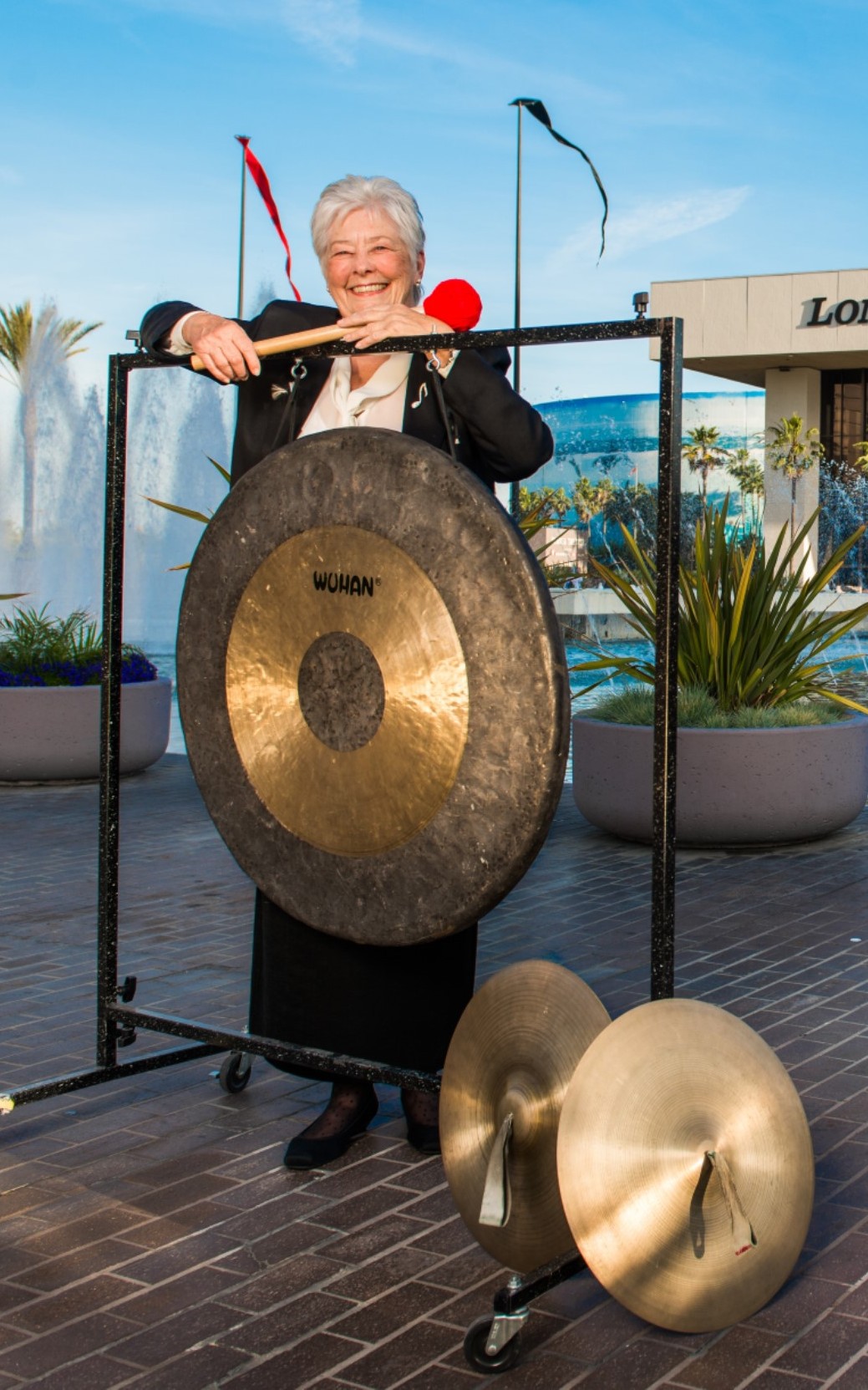 Lynda Sue Marks
Percussion
Lynda Sue began to play on occasion in the percussion section of the Long Beach Symphony during the season of 1957 on "mallets" whilst a junior at Wilson High School. Nick Furjanick was then concurrently Concertmaster of the Long Beach Symphony and the Wilson High School Band and Orchestra director.
Rocco Leggett, Personnel Manager, first engaged her as percussionist in the Long Beach Symphony. She continued in the percussion section through 1962 whilst at the same time obtained both Music Performance and also Sociology Bachelor degrees. Lynda Sue continued to perform as percussionist 1963 through 1967 while she obtained her M.M. from U.S.C. in opera. During this time she performed as a regular member of the Long Beach Municipal Band as both xylophone and soprano soloist. She subsequently studied and performed opera as a soprano at the Zurich Opernstudio and Opernhaus. She returned to the states to play "mallets" for the Ice Capades and the Ice Follies in Long Beach, Los Angeles, and New York City.
In the East Coast she performed with the New Jersey Symphony under Conductor Henry Lewis and both played in the orchestra pit as well as sang on stage at Radio City Music Hall (two different shows). She also performed as well as conducted a season of summer stock in upstate New York and performed as "drummer", actress, and singer in the Michael Cacoyannis version of Lysistrata with Melina Mercouri at the Brooks Atkinson Theatre. It was in New York that she met her husband-to-be and together they sang the High Holidays with Jan Peerce as Cantor at the Chicago Lyric Opera House.
Returning to California in 1975 with husband John Guarnieri and three daughters, Maestro Bolet selected her as Principal Percussion of the Long Beach Symphony. The first contract in 1973 contained the language which stated that after performing for three full years, a performer with the Long Beach Symphony Orchestra would attain "Full Member Status".
Lynda Sue has served as Principal Percussion since 1975 to the present day. She served on the orchestra committee for three terms, on the LB Union Board – Local 353 two terms, participated on the Music committee, and served on the Long Beach Symphony (as an elected member from the Orchestra). She served on the Donor Advocacy Committee. In her career she has maintained the professional dual role of both soprano and percussionist. She was commissioned to create "Percussion Paints Pictures" a program which is performed for all of the Elementary Schools in Long Beach. She has been a featured speaker at the Pre-concert lectures during the Falletta years. She has created and facilitated three different programs for donors given preceding the regular pre-concert lectures.