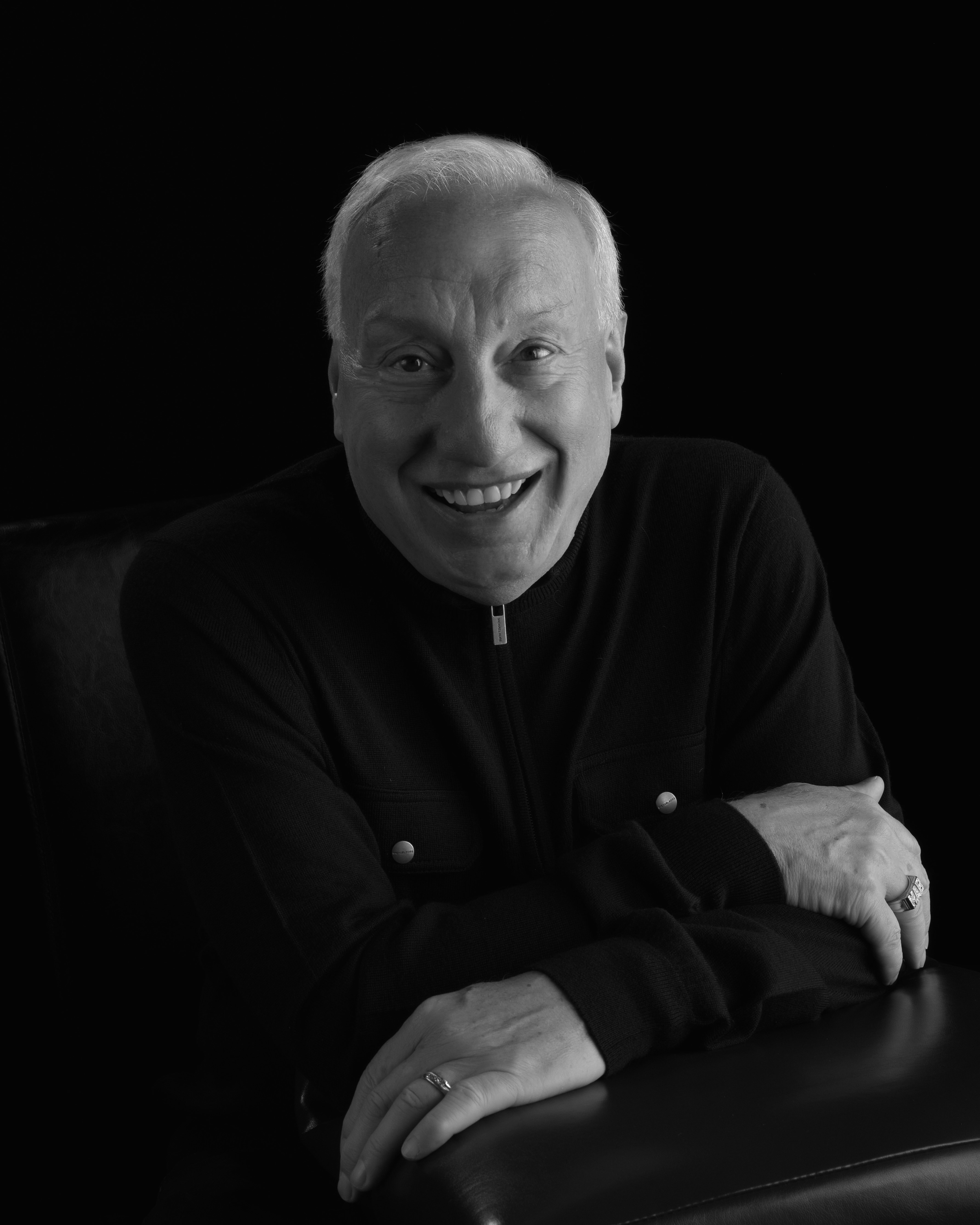 Michael Berkowitz
Conductor
Michael Berkowitz brings his professional experience, personal charisma and "witty banter" to concert stages in what reviewers call "a model of high quality conducting technique."
Johnny Green, the great composer-conductor, called Michael Berkowitz a "Drummer Conductor Extraordinaire." Berkowitz has led numerous orchestras, including the Boston Pops, London Symphony, Cincinnati Pops, Pittsburgh Symphony, North Carolina Symphony, Atlanta Symphony, and the National Symphony, and has conducted for Marvin Hamlisch, Roberta Flack, Maureen McGovern, Michael Feinstein and Sarah Brightman. He is also featured on recordings with Steve Lawrence, Placido Domingo, Linda Eder and countless original cast albums, movies, jingles, and television performances.  As a drummer, he has performed for Henry Mancini, Liza Minnelli, Michael Crawford, Billy Joel, Sting, Elton John, and Bette Midler.
Berkowitz began performing as a drummer at the age of 11 in his hometown of Indianapolis. After studying music at Indiana University, he began touring with Johnny Mathis, Andy Williams and Henry Mancini, the latter persuading him to move to Los Angeles, where he became one of the city's busiest studio musicians, working with stars such as Gloria Estefan, Linda Ronstadt, Ringo Starr, Helen Reddy, Seals and Crofts, and The Association.
Berkowitz has performed on many television programs including The Academy Awards, The Tonight Show, The Tony Awards, The Today Show, A Capitol Fourth, Great Performances, Live From Lincoln Center and Concerts at the White House.
His close work with two of Hollywood's greatest talents, Johnny Green and Nelson Riddle, led Berkowitz to consider conducting. Johnny Green, composer of "Body and Soul" and conductor of the world-famous MGM Studio Orchestra, was a great inspiration and passed along much of his experience and knowledge to Michael. Nelson Riddle firmly pointed Michael toward conducting. During their close 15-year friendship and working relationship, the two collaborated on television projects, feature films, recordings, and live shows. Through Riddle, Berkowitz learned the fine points of the music business. When Riddle was too ill to conduct for Dame Kiri TeKanawa on his last recording project, it was Berkowitz that Riddle asked to step in and conduct.
After moving to New York in 1980, Berkowitz was immediately in demand on Broadway, working shows such as Evita, Pacific Overtures, The Tap Dance Kid, Do Re Mi, and Jerome Robbins' Broadway. On recordings, he has been heard from New York's Carnegie Hall on such projects as A Sondheim Tribute, My Favorite Broadway, Anyone Can Whistle, and An Evening With Betty Buckley.
He was the drummer for the once-in-a-lifetime performance of Stephen Sondheim's "Follies" with the New York Philharmonic. Jerome Robbins asked Michael to come to the New York City Ballet to play for Robbins' West Side Story Suite, which has been performed before sold-out houses in New York and all over Japan.
Well known in Europe, Berkowitz is a recognized artist in the United Kingdom and has been a part of three command performances at London's famed Palladium Theatre.
As a leader of his own big band, Berkowitz plays all over the country in tributes to Gene Krupa, Harry James, Buddy Rich, Nelson Riddle, Artie Shaw, and Billy May. His band played at the world-famous Birdland for three sold-out nights.
Berkowitz' current projects include a new Jerry Herman Musical, Miss Spectacular, a Tribute To Sinatra with the Cincinnati Pops for Telarc, a benefit performance of West Side Story for Katie Couric's Foundation (starring Robert DeNiro, Kevin Kline, Bette Midler, Chita Rivera, Rita Moreno, Josh Groban, Beyonce Knowles, the cast of The Sopranos, and Rudy Giuliani) and a special concert version of Jerry Herman's "Mack and Mabel."
He continues to work with "Broadway on Broadway," a free concert in New York's Times Square, featuring numbers from each season's Broadway musicals, now in its 11th year and continuing to draw more than 50,000 people. During the holiday season, Berkowitz will be at Madison Square Garden for his 10th year in the pit for "A Christmas Carol."
In January 2018, Berkowitz was asked to be a part of the Toulon Opera House's production of "Wonderful Town," in honor of the 100th Anniversary of Leonard Bernstein's birthday. In May 2018, Berkowitz conducts Igor Stravinsky's Ebony Concerto in Los Angeles with famous Jazz clarinetist, Ken Peplowski.