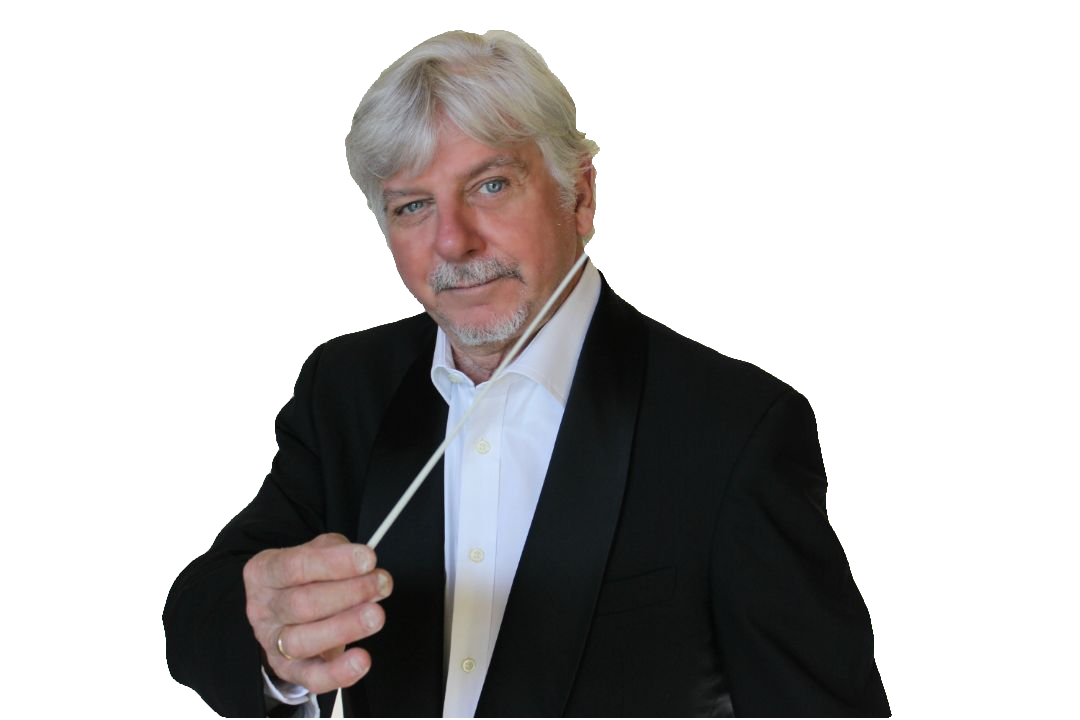 Michael Nowak
Conductor
Michael Nowak began his musical studies in the Rhode Island public school system, where he studied violin, clarinet, and tuba. His interest in composition and conducting led him to Indiana University where he met and became a student of the legendary violist, William Primrose, who inspired him to devote himself to the viola.
Mr. Nowak has served as violist and assistant conductor with the Dallas Symphony, conductor of the Young Musicians Foundation Debut Orchestra, and the Monterey Chamber Orchestra. He was the Music Director of the San Luis Symphony for 31 years with acclaimed performances in Carnegie Hall, the Sydney Opera House, and Disney Hall. He is widely recognized for his innovative children's concert programs such as "Fly Me To The Moon" and "How Music Tells A Story" and for designing unique POPS! concerts.
Mr. Nowak is currently the Music Director of the Santa Maria Philharmonic and Founder and Artistic Director of Orchestra Novo. Maestro Nowak is also active as a recording musician and conductor in the motion picture industry. Among the many notable films conducted by Mr. Nowak are Academy Award-winning Life of Pi, The Kite Runner, The Accountant, Fences, King Kong, and Under the Tuscan Sun. He has also been the conductor on several TV shows such as Once Upon a Time, American Crime, and Wonderland. Mr. Nowak made his on-screen acting debut as the Juilliard conductor in the movie, The Soloist, starring Jamie Foxx. He resides on the central coast with his wife, Suzette, and daughter, Julia.