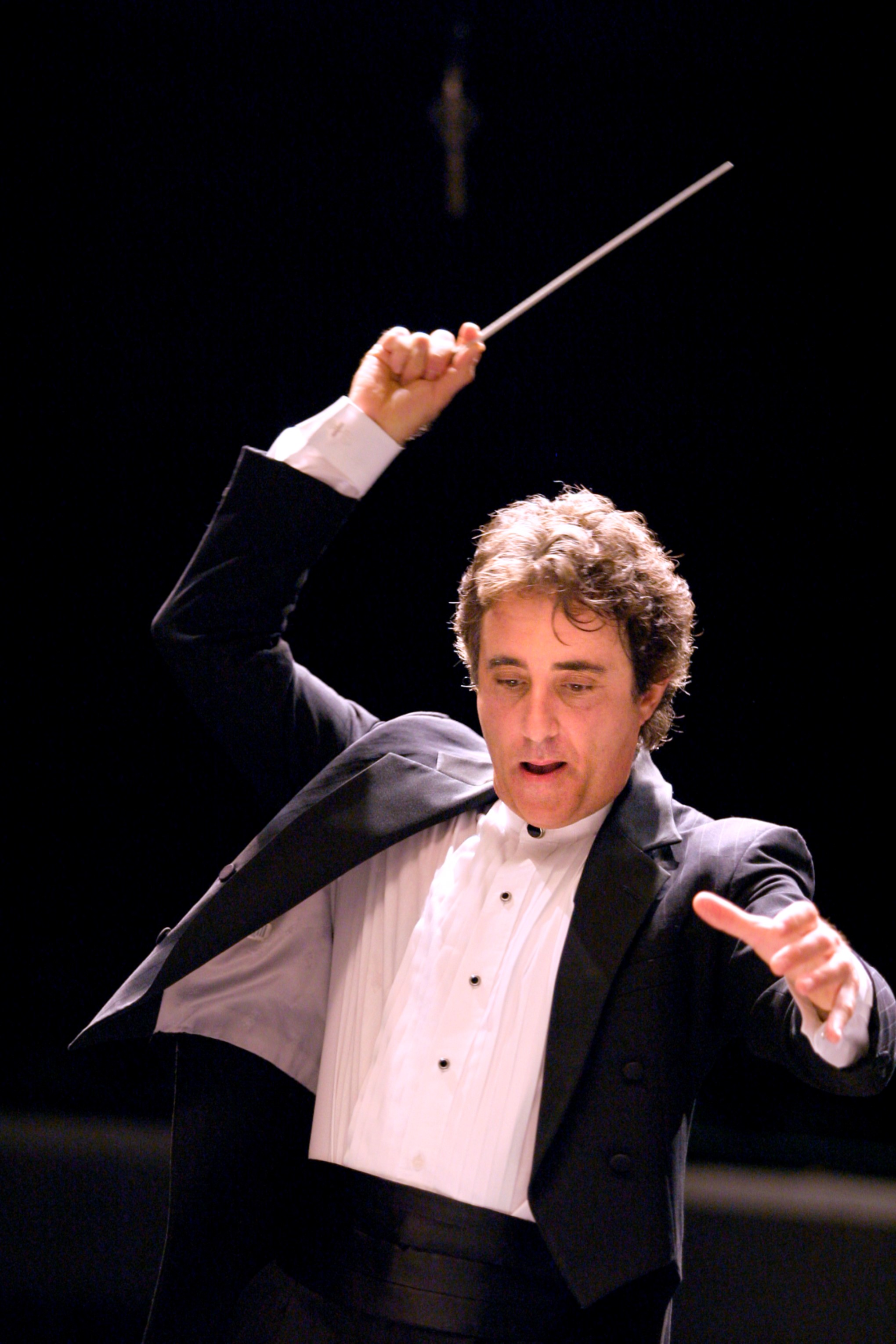 Paul Polivnick
Conductor
http://paulpolivnick.com/meet-paul-polivnick/
Maestro Paul Polivnick is a prominent figure on the world stage, conducting fine orchestras across the United States, Europe and Asia.
In recent seasons he has focused on guest conducting, continuing long associations with the National Orchestra of Lille, France and Symphony Silicon Valley in San Jose, California for performances and recordings. Other notable recent engagements have included a production of Tchaikovsky's Nutcracker with the New York City Ballet at Lincoln Center, return engagements with the orchestras in Barcelona, Spain, Bucheon and Gwangju, Korea and Portland, Maine and debuts with the UNAM Orchestra in Mexico City and the new orchestra in Boca del Rio. On the educational front, Paul conducted a filmed concert with the Carnegie Mellon University Philharmonic.
Currently the Music Director and Conductor Laureate of the New Hampshire Music Festival, Paul was also its Music Director from 1993-2009 enjoying both critical and popular success. Due to his energetic and inspired leadership, the Festival season expanded, the orchestra roster grew, the first commercial recording, "Summer Lightning" was met with enthusiasm and high praise, and ticket sales went over the 100% mark. Musicians came from near and far to live closely together for six weeks each summer creating musical magic, renewing friendships and recharging their energies.
From 1997-2002 Polivnick served as Music Director of the Oberlin Conservatory Orchestras while maintaining an active schedule of national and international guest conducting engagements.
Prior to that he served as Music Director of the Alabama Symphony Orchestra for eight years, during which time the season grew from 40 to 46 weeks. His talent, charisma and energy were very much in evidence at the ASO's debut at the Kennedy Center in 1988, which resulted in an impressive review in the Washington Post praising… "a fine collection of musicians who gave a bright, precise, energetic and highly enjoyable performance. After three seasons under conductor Polivnick, the ASO seems to be leaving its regional status to claim national attention." This national attention was further enhanced by the production of a series of critically acclaimed commercial recordings.
From 1988-1993 Polivnick was the Principal Conductor of Harmonia Classica of Vienna, Austria, a composers' society devoted to "beautiful new music." This post enabled him to conduct concerts and recordings in all of the principal Viennese halls. The tonal qualities of these great musical spaces have become an inseparable part of Maestro Polivnick's "sound."
In the spring of 1987, Mr. Polivnick was nominated for the Seaver Award, an award given annually to the most outstanding young conductor in the USA. In August of the same year, he made his European debut in Portugal with the Gulbenkian Orchestra. Since that time, he has been seen on many podiums abroad including those of the London Symphony Orchestra, Royal Liverpool Philharmonic Orchestra, Austrian Radio Orchestra, Czech Philharmonic Chamber Orchestra, National Orchestra of Lille, France, Orchestral Ensemble of Paris, Luxembourg Philharmonic, Barcelona Symphony Orchestra, Russian Philharmonic of Moscow, Kiev Camerata, Brno Philharmonic, Edmonton Symphony Orchestra, Orchestra London, Ontario, UNAM Symphony Orchestra of Mexico City, Puerto Rico Symphony Orchestra and all of the leading orchestras in Korea: the KBS Symphony Orchestra, Seoul Philharmonic, Korea Symphony, and the Philharmonic Orchestras of Busan, Bucheon, Daejon, Taegu and Gwangju.
Polivnick has also guest conducted over 40 orchestras and opera companies in the USA including the Los Angeles Philharmonic, Los Angeles Chamber Orchestra, Symphony Silicon Valley in San Jose, California, Brooklyn Philharmonic, Milwaukee Symphony Orchestra, Indianapolis Symphony Orchestra, Utah Symphony, San Diego Symphony, North Carolina Symphony, Fort Worth Symphony, New Mexico Symphony, Central City Opera, Santa Barbara Grand Opera and Charleston Opera.
Maestro Polivnick conducted the Milwaukee Symphony Orchestra from 1981-85, first as Associate Conductor and then as Associate Principal Conductor. During those four years, Paul conducted an amazing 360 concerts with a vast amount of repertoire while serving in the demanding role of spokesman to the community-at-large for the orchestra. One of the highlights of his time in Milwaukee was a performance of Messiaen's monumental "Turangalila Symphony" that was broadcast on 300 classical radio stations nationwide through the WFMT network. This performance prompted the composer to write a personal letter to maestro Polivnick praising the performance as "truly remarkable" and his direction as "magnificent!"
Prior to the MSO, he held a similar title and post with the Indianapolis Symphony Orchestra for three years. While in Indianapolis he was popularly received by its critics, audiences and musicians. He conducted subscription and Bach series concerts, regional touring engagements, Youth Concerts, the "Sunday Night Pops" series, outdoor concerts and special events. He was also the very popular host of the TV show, "Symphony Backstage".