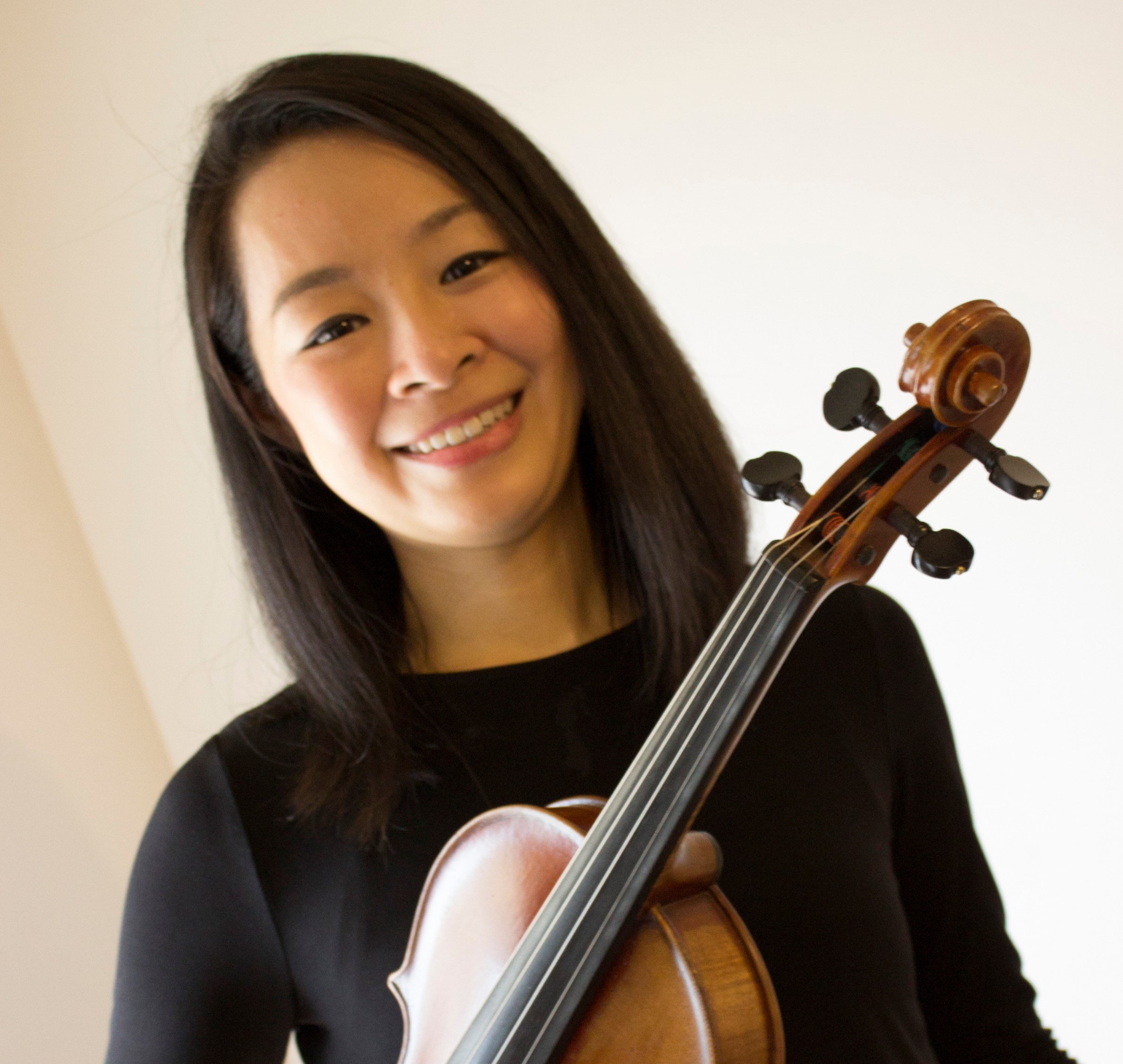 Sakura Tsai
Violin II
Violinist and educator Sakura Tsai enjoys a multifaceted career having performed nationally and internationally as a soloist, chamber, and orchestral musician.
A native of Southern California, Dr. Tsai earned degrees (B.M., M.M., and D.M.A.) in Violin Performance from the University of Southern California's Thornton School of Music where she was honored the prestigious Order of Areté and became a member of Pi Kappa Lambda. Her mentors and teachers included Midori Goto, Kathleen Winkler, Hagai Shaham, and Alice Schoenfeld. Additional fields of study while pursuing the Doctor of Musical Arts degree included Music Theory and Analysis, Violin Pedagogy with Endre Granat, and Kinesiology.
A dedicated educator, Dr. Tsai is Artist Teacher of Violin at the University of Redlands. She is also on faculty at California School of the Arts-San Gabriel Valley, California State Summer School for the Arts, Junior Chamber Music (Inland Empire), and most recently, Montecito International Music Festival. Dr. Tsai makes frequent appearances as an adjudicator and serves as a clinician in schools around Southern California where she mentors aspiring young musicians. In 2018, Dr. Tsai was selected to be the guest conductor of the San Bernardino County High School Honor Orchestra. She coaches instrumentalists in the Walnut Valley Unified School District at both Diamond Bar and Walnut High Schools while being actively involved with the Diamond Bar High School Performing Arts Academy Advanced Music Program. In addition, Dr. Tsai has a robust private studio and has previously held faculty positions at Marymount California University and Idyllwild Arts Academy.
As a performer, Dr. Tsai is currently a member of the Redlands Symphony Orchestra. She performs in several regional orchestras and has spent summers at the Lucerne Festival (Switzerland) and Schleswig-Holstein Music Festival (Germany) academies, and Music Masters Course Japan (Japan). Dr. Tsai maintains an active career as a chamber musician winning honors at international competitions such as the International Young Artists Peninsula Music Festival and the Coleman Chamber Ensemble Competition. As a violinist with chamber ensembles Definiens, DuselForty58, and the What's Next? Ensemble, Dr. Tsai has championed works of numerous living composers. An avid performer of contemporary music, extensive collaboration with young composers with these ensembles included residencies and performance projects at institutions such as Idyllwild Arts Academy, California State University, Northridge and Long Beach, University of California, Riverside, and University of Southern California. Dr. Tsai's solo and ensemble performances have been featured live on world-wide television and radio broadcasts such as classical KUSC, KRTU-FM, Norddeutscher Rundfunk (Germany), and Japan Broadcasting Corporation – NHK (Japan).