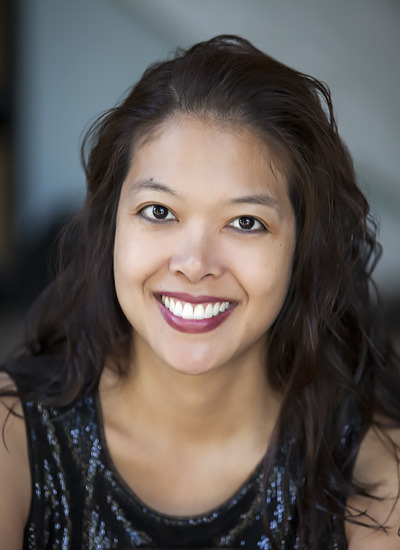 Susie Seiter
Conductor
https://susieseiter.com/
Susie Benchasil Seiter is a prolific conductor and orchestrator for film, television, video games, and live concerts. She recently completed a 120 city worldwide orchestra tour as conductor and music director for multiple Grammy-winning Evanescence and Billboard Music Award winner and YouTube sensation, Lindsey Stirling.
Seiter is perhaps best known for orchestrating and conducting the remarkably successful orchestral concert tours The Legend of Zelda: Symphony of the Goddesses and Pokémon: Symphonic Evolutions. Combined, these tours have been performed more than 300 times by some of the world's most respected orchestras. In 2015 alone, she conducted over 60 orchestras, including the Royal Philharmonic at London's Apollo Hammersmith, The Orchestra of St. Luke's at Madison Square Garden, the National Symphony Orchestra at Wolf Trap, and the Sydney Symphony at the iconic Sydney Opera House. Seiter excels in leading popular symphonic film concerts such as Frozen Live, Pixar in Concert and Mary Poppins Live. In 2015 she conducted and hosted the Orlando Philharmonic's inaugural season at the Dr. Phillips Center Walt Disney Amphitheater with Pixar in Concert.
Parallel to her active concert career, Susie Seiter has worked alongside her husband, composer Chad Seiter, conducting and orchestrating his music to many AAA video game titles that include some of history's most popular, enduring franchises: Star Trek: The Video Game and LEGO Jurassic World. She recently finished orchestrating and conducting his score to Microsoft Studios' major game release, ReCore. This ambitious endeavor, recorded at the late George Martin's AIR Studios in Lyndhurst Hall, featured the London Philharmonia, full chorus, a large rock ensemble, and comprehensive electronics. She also completed the orchestration for the symphonic film premiere of Little Mermaid Live at the Hollywood Bowl. Susie also likes to boast that she conducted the recording to Zombieland 2 at Capitol Studios nine days after giving birth.
Also a frequent collaborator with GRAMMY-nominated composer Austin Wintory, Seiter orchestrated The Banner Saga series as well as his BAFTA nominated score, Assassin's Creed: Syndicate, which was recorded at Abbey Road Studios.
Susie Seiter was on the orchestration team for Universal Pictures' film Minions and Guillermo Del Toro's Crimson Peak and The Book of Life. She was also the lead orchestrator on the upcoming Sony Pictures feature film Patient Zero and the fifth installation of Underworld for composer Michael Wandmacher, which signified their 25th collaboration together over the course of 12 years.
Susie Seiter believes that orchestral music should be shared and celebrated by all generations, and she takes great pride in her contributions as a conductor and orchestrator. Originally from Baltimore, Seiter now calls Los Angeles home, where she lives with Chad and their sons Samuel and William.
Conductor (abbreviated credits)
Evanescence Synthesis Live Blu-ray DVD Release
Lindsey Stirling – Summer Tour 2018 with Orchestra (North America)
Fornite United Recording, Los Angeles
Evanescence Synthesis Live Tour 2017-2018 (North America, United Kingdom, Europe, Australia, Russia)
Pokémon Symphonic Evolutions Tour (North America, United Kingdom, Europe, Australia, South America)
The Legend of Zelda: Symphony of the Goddesses Tour (North American, United Kingdom, South America)
Mary Poppins Live Kansas City Symphony
ReCore (Microsoft) Air Studios, London
League of Legends
Frozen Live
Lego Jurassic World Slovak Radio Hall, Slovakia
Star Trek Slovak Radio Hall, Slovakia
Pixar in Concert Various cities
Resident Evil 7 Capitol Studios, Los Angeles
Need for Speed Sony, Los Angeles
Voice from the Stone Air Studios, London
Aliens: Colonial Marines Ocean Way, Nashville
The Haunting in Connecticut 2: Ghosts of Georgia Skywalker Sound, Marin County
Piranha 3-D Prague TV studio, Prague
Marvel's: The Punisher: War Zone Bastyr Church, Seattle
Never Back Down Bastyr Church, Seattle