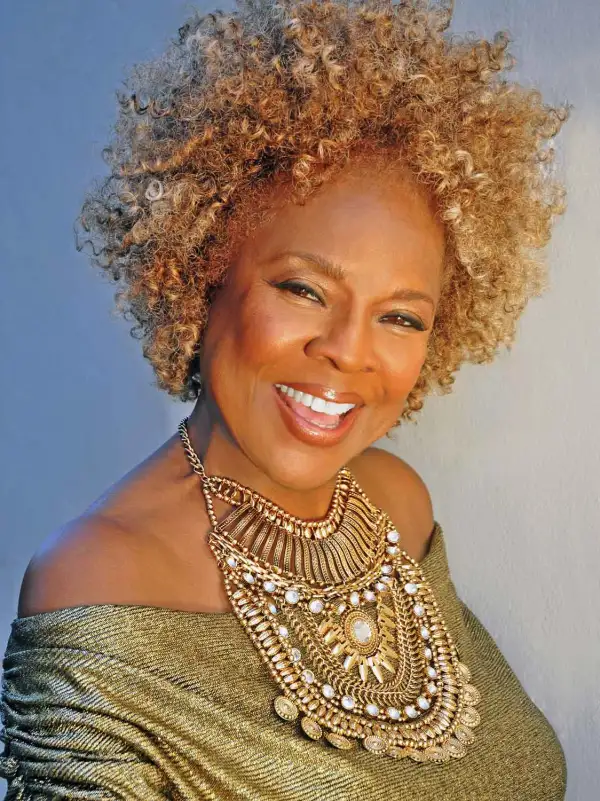 Thelma Houston
Vocals
After decades of performing, Thelma Houston continues to celebrate her long and outstanding career and shows no signs of slowing down! Over the course of many years, promoters have been asking Thelma, when is she going to return to her Motown roots?
After much thought, Thelma has decided that the timing was right to launch a brand new band show called: "THELMA HOUSTON's MOTOWN Experience" The show features non-stop classic Motown songs (that we all know and love,) along with a tribute to Ms. Houston's friend, the "Queen of Soul" Aretha Franklin!
Thelma was asked to join a stellar list of artists honoring the illustrious career of the late Donna Summer, who Thelma knew. Thelma recorded covers of Donna's classic songs: "Last Dance," Could it Be Magic?" and "I Love You." Thelma's 23rd album, "A Woman's Touch", was released recently through Shout Factory Records (distributed by Sony/BMG) and offers her rich interpretations of many classic R&B and pop recordings originally made famous by such male vocalists as Luther Vandross, Rev. Al Green, Sting and Marvin Gaye.
A Mississippi native, Thelma started out in the 60's performing in gospel music with the Art Reynolds Singers. She then signed to Capitol Records (home of the Beatles, Nat King Cole and Nancy Wilson) in 1967 and had her first hit song called "Baby Mine." Soon Thelma was courted by several record labels and signed with ABC/Dunhill where she recorded and released her first solo album called "Sunshower" which was written, arranged and produced by the legendary Jimmy Webb. After this critically acclaimed album was released, Thelma decided to accept an offer from one of the biggest record companies around, Motown Records.
With Motown Records, Thelma claimed the top of the Pop, R&B and Dance charts with her high-powered rendition of "Don't Leave Me This Way." That Gold Record classic gave Thelma the distinction of being the first solo female artist at Motown to win the Grammy Award for "Best R&B Female Vocal Performance."

Known as a humanitarian for her charitable causes and her tireless efforts in the battle against AIDS, the City of West Hollywood proclaimed January 29th as "Thelma Houston Day" in 2003. She has donated her talents to numerous charities including Devine Design for Project Angel Food, AIDS Project Los Angeles, and the Minority AIDS Project, to which she donated her $20,000 winnings from the TV show Hit Me Baby. She is also very active in the Beverly Hills/Hollywood branch of the NAACP.
Thelma has rocked Rockefeller Center on NBC's The Today Show and the summer music special "Hit Me Baby, One More Time."  She dazzled in ABC's Motown 45 and glittered on ABC's The Disco Ball. Along with Aretha Franklin and Mary Wilson, she raised the roof on Love, Rhythm and Blues for PBS.  Thelma appeared with Phoebe Snow, Chaka Khan, Mavis Staples and CeCe Peniston as the "Sisters of Glory" in New York City in a rousing performance that received a special request to perform at The Vatican for The Pope.
The legendary Nile Rogers called upon Thelma to be his special guest for a sold out concert at the Hollywood Bowl and she toured with Cher on her Living Proof Concert Tour. Additionally, she headlined at Harrah's in Las Vegas. Thelma has also been inducted into the Dance Music Hall of Fame in New York City and honored as an "Apollo Legend" on the syndicated hit TV show, Showtime at the Apollo.
In April 2009, Thelma was honored to perform on the #1 rated television show in the USA, Fox's American Idol, where she tore it up for an estimated audience of over 25 million people. Shortly after, Thelma was called upon to open up the finale of the hit summer show, NBC's America's Got Talent, for an estimated TV audience of over 18 million people. Thelma performs at many national dinner receptions for the HRC (Human Rights Campaign) and was honored to perform in Denver when Barack Obama accepted the Democratic nomination. In January 2009, Thelma then was asked to headline the official inauguration dinner for President Barack Obama in Washington, D.C., at the Mayflower Hotel along with her friends, Cyndi Lauper and Melissa Etheridge. HRC President Joe Solmonese says, "It doesn't get much better than Thelma, as she adds nothing but class to our events."
2020 looks good as I collaborated with Morrissey on "Bobby, Don't You Think They Know." "It was interesting and fun working in the studio," he said. "I enjoy performing very much. The performance part of my job is what I enjoy the most. When I perform, I like to do all kinds of music and I try to incorporate that in my show. For me, to do one kind of thing all the time is boring. Morrissey heard the song and a few years later, he asked me to do this song on his album. It was very easy to work with Morrissey in the studio," she said.
Also released in early 2020 is the the dance single "Turn Your World Around" (on Radikal Records) with Bimbo Jones. "I've worked with Lee Dagger from Bimbo Jones before. He has done some remixes for me. That's how the song came about. We wrote the song a few years ago and it was a lot of fun." The song was worked on the Billboard Dance Charts and went all the way to #7.
With appearances from Tokyo to Las Vegas to London and beyond, Thelma continues to bring audiences to their feet with her dynamic, energetic Motown show. This Diva logs over 200 performances annually and the singer/songwriter is enjoying every moment of her success. "I still feel a tremendous excitement about performing," states the upbeat songstress. "I have so many more things I want to do and I have NO plans to retire anytime soon."
Thelma's makes her main home in Los Angeles, CA.