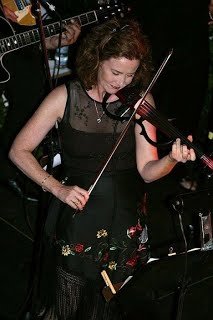 Valerie Geller
Violin I
Valerie Geller has a busy career as solo and recording artist, conductor, concertmaster, contractor, orchestral musician, college professor, and master pedagogue. Her role as 'Maestra' has her currently serving as Principle Conductor for the Saddleback College Emeritus Institute Symphony and Laguna Woods Village Symphony Orchestras. She also holds the post of Concertmaster for the South Coast Symphony, Disneyland Candlelight Symphony, and 'J.T. and the California Dreamin' Symphonic Band.
Maestra Geller made her Carnegie Hall debut with the Los Angeles Philharmonic Orchestra in 1990 and has since performed with the Hollywood Bowl Orchestra, Los Angeles Opera Orchestra, and served as Concertmaster for several Southern California orchestras and festivals including the Long Beach Mozart Festival and San Diego Chamber Orchestra.
In 2009, Maestra Geller made her international conducting debut in China with two concerts in Beijing, one on 'The Great Wall'. This year, Maestra Geller will be performing and conducting multiple concerts throughout Eastern Europe and Israel. She returns to the southland to continue her multiple performance posts along with her position on the faculty of Saddleback College.
Valerie welcomes the opportunity of meeting Long Beach Symphony patrons at all performances. Maestra Geller can be reached by phone and email at: (949)813-8861 & [email protected].