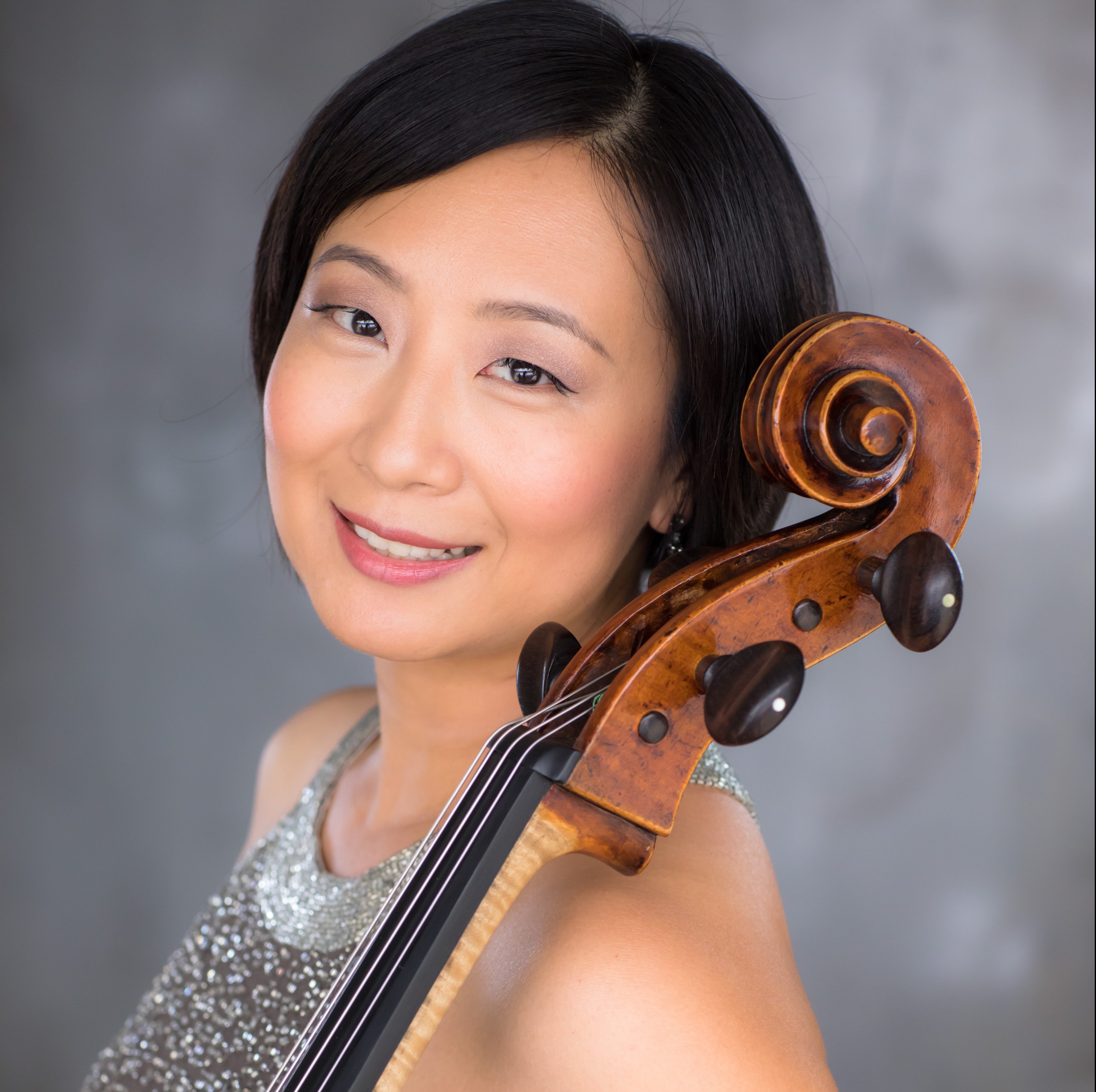 Helen Z. Altenbach
Cello
http://www.helenthecellist.com/
Tenured in 2008
(Formerly known as Xiao-Dan Zheng)
Cellist Helen Z. Altenbach grew up in a family of musicians. Her cellist father was her primary teacher until she was accepted to the Moscow Tchaikovsky Conservatory at the age of 12, and later, to Juilliard Pre-College at 14. As a young musician, Helen frequently performed in Avery Fischer Hall, Juilliard Theater, Carnegie Hall (with Itzhak Perlman, as part of the Perlman Music Program), Alice Tully Hall, and many other venues as a soloist and a chamber musician.
Helen's achievements include winning the Juilliard Pre-College Concerto Competition, Juilliard Honor Strings Competition, Lincoln Center Chamber Music Society Young Artist Award, LaGuardia High School for Music, Arts, & Performing Arts Concerto Competition, ASCAP Ira Gershwin Award, and second prize in Corpus Christi Young Artist Competition. Her piano trio at Juilliard was featured on WQXR 93.6 Radio NY with host Robert Sherman and NPR "From the Top" show with host Christopher O'Riley.
In 2001, Helen moved to Los Angeles to study with Ron Leonard at USC's Thornton School of Music. Shortly after graduation, Helen won the audition for the Long Beach Symphony. She also served as a regular substitute cellist for the San Diego Symphony, the Pacific Symphony Orchestra, and the Los Angeles Opera Orchestra. Between 2009-2012, Helen held a tenured Principal Cello position with the Tucson Symphony Orchestra but eventually moved back to L.A. after winning a permanant position with the L.A. Opera. Helen is now a tenured member of the L.A. Opera Orchestra, the Hollywood Bowl Orchestra, and the New West Symphony Orchestra.
Her album "Grieg and Prokofiev" with pianist Clara Yang on Albany Records label won the 2014 Global Music Award Silver Medal. She is also part of the recording music industry for motion pictures and television in Hollywood.
Photo by Kat Tuohy Photography