POSTPONED – Violins of Hope Week: April 21-26, 2020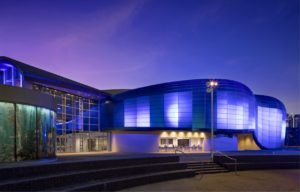 POSTPONED: April 21, 2020 – 7:30 PM 
STORIES OF HOPE
Stories of Hope launches the Violins of Hope week with an intimate performance at the Aquarium of the Pacific's new Honda Pacific Visions Theater (limited to 300 seats.) This mixed-media presentation will feature Dr. James Grymes, author of the book Violins of Hope, and Israeli violinist Niv Ashkenazi accompanied by the musicians of the Long Beach Symphony. Through music and narration, this powerful performance will delve into the gripping backstories of the instruments, allowing each violin to tell its own tale.
Dr. James A. Grymes is generously underwritten by Evi and David Meyer
Mr. Niv Ashkenazi is generously underwritten by John and Marcie Blumberg
VIP Reception is generously underwritten by The Paula R. Moore Family Fund at Long Beach Community Foundation
Concert Sponsors:
Kathleen M. Eckert
Marlene and Stephen Young
Photo credit: The new Honda Pacific Visions Theater wing at the Aquarium of the Pacific, Long Beach, CA © 2019 Tom Bonner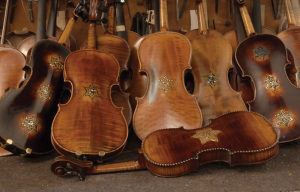 POSTPONED: April 25, 2020 – 8:00 PM 
VIOLINS OF HOPE
Eckart Preu, conductor | Niv Ashkenazi, violin
Dina Kuznetsova, soprano | Teresa Buchholz, mezzo
Raul Melo, tenor | Mark Walters, bass
Long Beach Camerata Singers, chorus
Long Beach Chorale, chorus
John Williams
"Hatikvah" from Munich
John Williams
Theme from Schindler's List 
Ben-Haim
Symphony No. 1, 2nd Mvmt, "Psalm"
Verdi
Requiem 
Concert Sponsors:
Paulette and Henry Matson
Mr. and Mrs. Kevin Mahoney & Mahoney Law Group, APC
VIP Reception Sponsor:
Linda Gunn and Chris Pinckney
Gunn | Jerkens Marketing Communications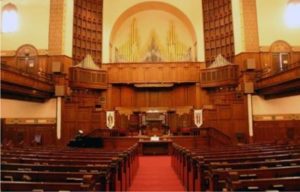 POSTPONED: April 26, 2020 – 4:00 PM 
SONGS OF HOPE
Songs of Hope will present the Violins of Hope in their final Southern California performance with an intimate chamber concert at the historic First Congregational Church of Long Beach under the baton of Maestro Eckart Preu. An ensemble of players from the Long Beach Symphony will present a concert of string quartets and song cycles by Jewish composers who both survived and perished at the hand of the Nazis.