A BEATLES Celebration by Classical Mystery Tour
Oct 28, 2023 8:00 PM
Eckart Preu, Conductor
Classical Mystery Tour, Band
"…THE WORLD'S BEST BEATLES SHOW WITH SYMPHONY ORCHESTRA…"  – BROADWAY WORLD
"THIS WAS NOT MERELY A SHOW; IT WAS A HAPPENING, A LOVE FEST, A SING ALONG AND A TRIP DOWN PENNY LANE." – EXAMINER.COM
"MORE THAN JUST AN INCREDIBLE SIMULATION…THE SWELLING STRINGS AND SOARING FRENCH HORN LINES GAVE THE LIVE PERFORMANCE A HIGH GOOSE-BUMP QUOTIENT…THE CROWD STOOD AND BELLOWED FOR MORE." – LOS ANGELES TIMES
Return to the era when the Beatles ruled the music world!  The four musicians of Classical Mystery Tour perform the greatest hits from The Beatles' songbook, joined by the beautiful sounds of your Long Beach Symphony.  Don't miss this high energy concert as you dance the night away celebrating Beatlemania and the 60th Anniversary of the first Beatles U.S. tour!
Doors open at 6:30pm for our famous indoor picnicking. Bring your baskets with food, sweets, libations, and even costumes and table decorations!
---
Get all the PERKS and SAVE with a Pops Subscription or 3-Concert Sampler Pack Subscription
---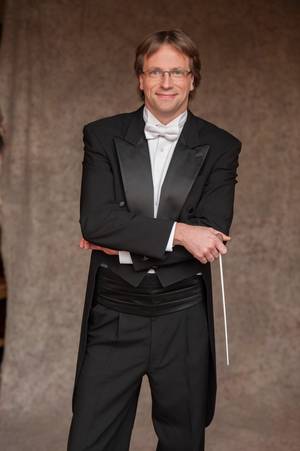 Eckart Preu
Eckart Preu, Conductor
Eckart Preu (Eck-art Proy) began his tenure as Music Director of Long Beach Symphony in 2017. Critics, the orchestra, and audiences alike have celebrated his ability to combine well-loved masterworks with rare or newer works in programs offering dimension, sophistication, and spirit. Preu also currently serves as …
Read more...
Classical Mystery Tour
Classical Mystery Tour, Band
Since its initial performance in 1996, Classical Mystery Tour has become the #1 Symphony Pops attraction over the last decade. The group has performed consistently with more than 100 orchestras in the US, Canada, Europe, Asia, and Australia. The group played to packed houses at …
Read more...