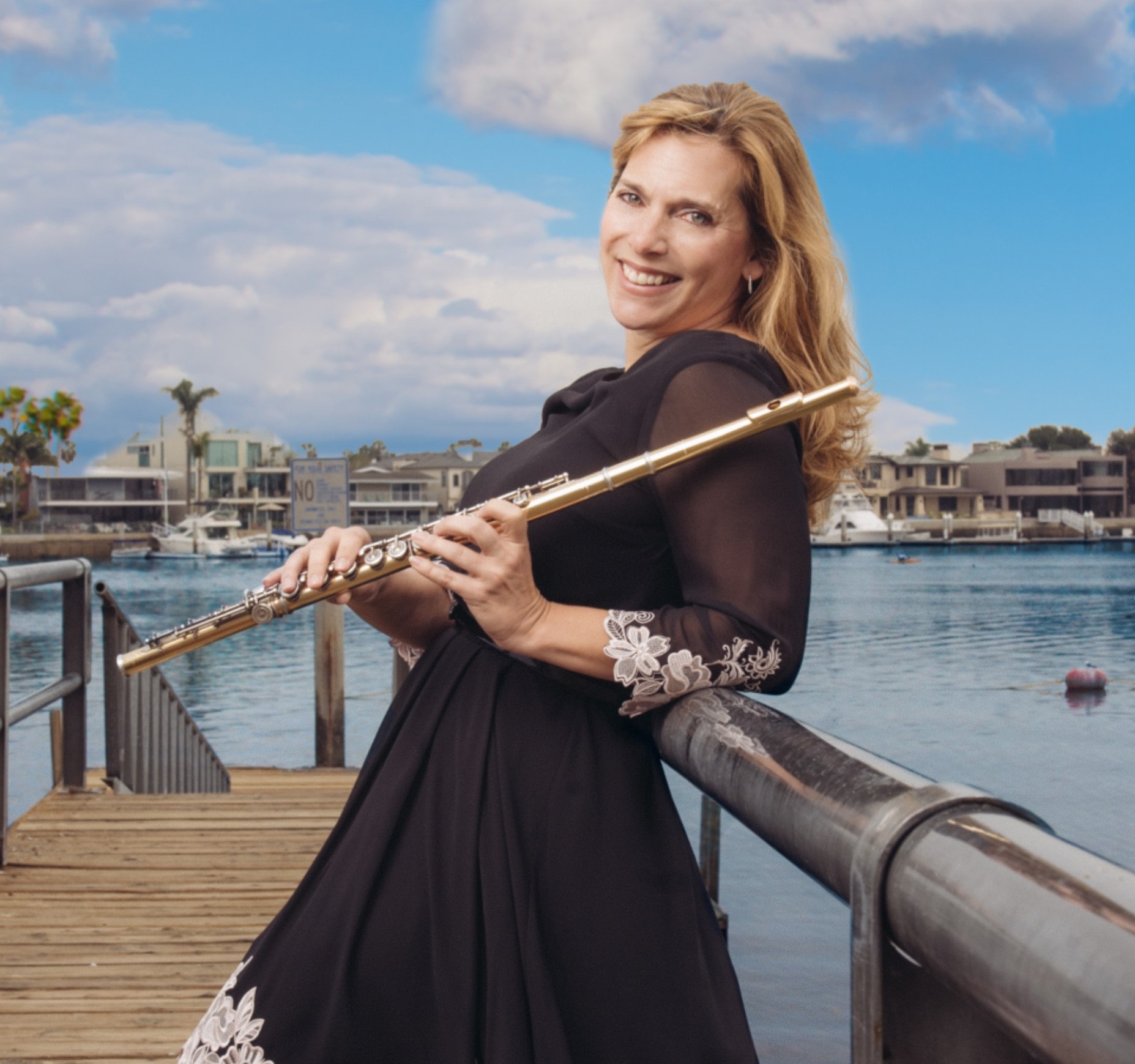 Heather Clark
Flute
Flutist Heather Clark is one of Los Angeles' most sought after flute players. She earned her bachelor of music degree at USC in flute performance in 1990, and currently holds such prestigious positions as Principal Flute with the Hollywood Bowl Orchestra and the Long Beach Symphony.
Clark says some of her best memories of her experience at USC are of the time spent with fellow students. The many concerts played together, classes shared, and rehearsal sessions all contributed to her experience – not to mention the many discussions they had on campus in the pre-email and texting days!
"Little did I know at the time, that this was all part of my education and not to mention the lifelong friendships that formed from those countless hours of discussions and debates," says Clark.
These connections, and the training she received at USC, have been invaluable to her career.
In the course of her career, Clark has performed with talented musicians in a variety of genres. She has performed with the Los Angeles Philharmonic, Los Angeles Music Center Opera, Los Angeles Chamber Orchestra, and numerous other Los Angeles regional orchestras. In addition, she has played for movie soundtracks by film composers John Williams, Randy Newman, and Alan Silvestri among others; she can also be heard on the recordings of Josh Groban, Andrea Bocelli and Barbara Streisand.
"I've been quite lucky to have such a variety of opportunities and to be able to work with such exceptional musicians," says Clark.
Having begun playing the flute at the age of nine – after her older sister passed on the instrument – Clark has seen her career grow and flourish. One particular moment that stands out for Clark was winning the National Flute Association competition in 1994.
"I think musicians from the west coast get a reputation for being too laid back or not serious enough," says Clark. "It felt good to be nationally recognized."
In addition to performing, Clark has also begun an Audition Boot Camp to assist musicians with their audition preparation. Like a coach preparing for an athletic event, Clark works with her students to focus on the strengths and weaknesses to find the way for the student to give their best performance.
"I've always enjoyed the mental and musical preparation necessary for a successful audition and I find the audition process to be such a unique musical performance," says Clark. "It's very satisfying to help musicians in this way."