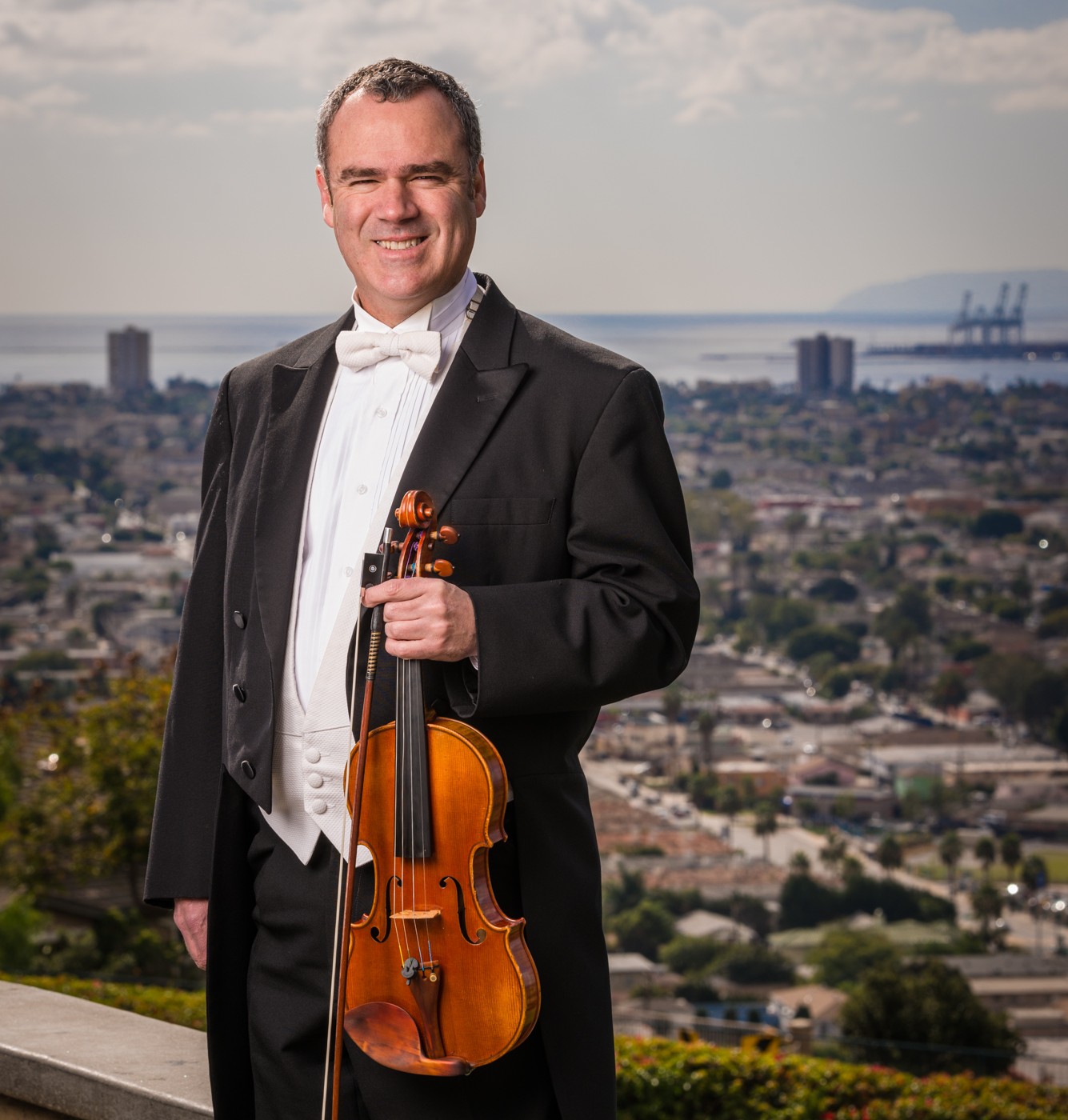 Roger Wilkie, Concertmaster
Violin I
A Southern California native, violinist Roger Wilkie has been the beloved concertmaster of the Long Beach Symphony for 27 years this season. He has appeared as soloist throughout his career with the Symphony, performing the concertos of Brahms, Mendelssohn, Bruch, Prokofiev, Tchaikovsky, and more recently Sibelius to critical acclaim. Mr. Wilkie's professional career began at age 21 when he joined the Los Angeles Chamber Orchestra, eventually being appointed Principal Second Violin, a position he held until 1989. He has since returned to the ensemble as Guest Concertmaster. He has also served as Guest Concertmaster with the LA Opera, Los Angeles Master Chorale, and the Real Filharmonia De Galicia, Spain under Music Director, Helmut Rilling.
Mr. Wilkie's career extends to the Hollywood Studios, where he has participated in the soundtracks of over 1000 films as well as television recordings. In 2005 he received the honor of serving as Concertmaster for John Williams' scores for Star Wars: The Force Awakens, Indiana Jones IV, Munich, and Memoirs of a Geisha. You may hear his recent solo work on the score of the movie A Single Man and a violin solo in The Adventures of Tintin score by John Williams. Wilkie has also performed on scores for Spider-Man: Homecoming, Deadpool, Avatar, Gone Girl, The Town and many more.
Mr. Wilkie is an accomplished and sought-after chamber musician and is the founding member of the Angeles String Quartet, performing and touring with them from 1988‒1993. He was solo violinist with Santa Barbara based Camerata Pacifica, on whose series he played hundreds of concerts as recitalist and chamber musician over a ten year period. He has appeared at many chamber music festivals including La Jolla Summerfest, Santa Fe Chamber Music Festival and Martha's Vineyard Chamber Music Festival. Presently, Mr. Wilkie is a member of the Pacific Trio. The Trio has made several tours of Europe and participated in the Silver Lire International Festival of Chamber Music in St. Petersburg.