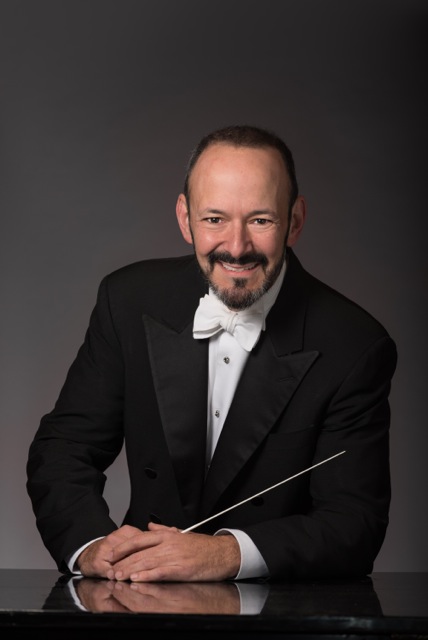 Stuart Malina
Conductor
http://www.stuartmalina.com
Now in his 15th season as Music Director and Conductor of the Harrisburg Symphony Orchestra, Maestro Stuart Malina has built a reputation for orchestra building and multi-faceted versatility. In a wide variety of concerts, from masterworks and grand opera to pops, Maestro Malina's ease on the podium, engaging personality, and insightful interpretations have thrilled audiences and helped to break down the barriers between performer and listener wherever he has worked. Maestro Malina was previously Music Director of the Greensboro Symphony Orchestra (1996-2003), and Associate Conductor of the Charleston Symphony Orchestra (1993-97).
In 2013, Maestro Malina was appointed Principal Guest Conductor of the Florida Orchestra, leading nine concerts each season, including the orchestra's highly acclaimed Coffee series. He returns for the third time this winter to the Jacobs School of Music at Indiana University for a two-week residency. He made his Carnegie Hall debut in February of 2007, conducting the New York Pops in an all-Gershwin tribute including Rhapsody in Blue, which he conducted from the keyboard, and returned to Carnegie and the Pops in October of 2007. He has recently performed with the symphony orchestras of Hong Kong, Naples, New Mexico, Tampa/St. Petersburg, Fresno, Charleston, Greensboro, the Chautauqua Institution and the Sarasota Music Festival. Maestro Malina has had multiple engagements with the Indianapolis Symphony Orchestra, as well as the Eastern Music Festival, at which he conducted the world premiere of Billy Joel's Symphonic Fantasies for Piano and Orchestra. In 2006, he debuted with the Pittsburgh Symphony Orchestra, and in 2007 with the Naples Philharmonic, after which he was reengaged for concerts in 2008 and 2009. He led the Shippensburg Festival Orchestra for three seasons, the second time performing with violinist Joshua Bell for a broadcast on PA Public Television. He has also appeared with the Detroit Symphony Orchestra, Buffalo Philharmonic Orchestra, Orchestra of St. Luke's (NY), Kansas City Symphony, Youngstown Symphony, AIMS Festival Orchestra (Graz, Austria), North Carolina Symphony Orchestra, the Louisville Orchestra and the Queens Symphony Orchestra.
On the opera podium Maestro Malina's recent production engagements include Opera Delaware (two runs of Porgy and Bess), Piedmont Opera (Massenet's Manon) and Greensboro Opera (Il barbiere di Siviglia). He has also conducted many operas in concert, including La Bohème, Tosca and many Gilbert and Sullivan operettas. He has conducted several ballets as well, with the Charleston Ballet and with Central Pennsylvania Youth Ballet.
In May of 2008, Maestro Malina, with several members of the Pittsburgh Symphony Orchestra, spent 11 days in residence at the Tianjin Conservatory of Music in Tianjin, China, conducting the orchestra and coaching and performing chamber music. He also served as visiting conducting faculty at Penn State University for the fall semester of 2008.
In 2009, Pennsylvania Public Television awarded Maestro Malina with the Joanne Rogers Award for contribution to the artistic life of Pennsylvania, and in 2010, he was given the Jump Street Spectrum Award for excellence in the arts. He was honored by Lebanon Valley College in 2012 with the Founders Day Award, and received that same year The Award for Distinguished Service to the Arts from Theater Harrisburg. In 2013, he received Leadership Harrisburg's Platinum Award for Servant Leadership.
An accomplished pianist, Maestro Malina has impressive credits as soloist and chamber musician. He has performed concertos in Harrisburg, Greensboro, Charleston, New York and Chautauqua, most often conducting from the keyboard. His recent chamber music activities include performances in Indiana (Music at Shaarey Tefilla and at the Jacobs School of Music); annual performances for the Market Square Concert series, collaborating with the Jasper Quartet, the Fry Street Quartet, the Enzo Quartet, the Dorian Wind Quintet, and oboist Gerard Reuter; presentations of Messaien's Quartet for the End of Time on the Linton Series in Cincinnati; and recitals with violinist Alexander Kerr and cellists Zvi Plesser and Daniel Gaisford. He has been frequently engaged for the Music for a Great Space series in North Carolina, and was director of the Piccolo Spoleto Contemporary Music Festival from 1993 to 1995.
As a composer and arranger, Maestro Malina has created dozens of orchestral works, ranging from entire pops shows to works for symphony orchestra.  His most recent composition, Brahms Fan Fare received its world premiere by the Harrisburg Symphony Orchestra in May of 2011.
Maestro Malina's activities also extend to Broadway. In June 2003, he won the Tony award for orchestration with Billy Joel for the musicalMovin' Out, which Malina helped create with director/choreographer Twyla Tharp. He has served as music supervisor for every production of the show, both in the United States and in London. Maestro Malina has also served as Associate Conductor of the National touring company of West Side Story and as conductor of the Charleston production of Porgy and Bess with performances throughout the United States, Canada, and at the Israel Festival in Caesarea. He has also directed the music for over twenty musical theater productions. In 1995, in a strange turn of events, Malina appeared on stage, acting opposite Broadway legend Zoe Caldwell in Terrence McNally's Tony-winning drama Master Class for its pre-Broadway run at the Kennedy Center in Washington, DC.
Maestro Malina holds degrees from Harvard University, the Yale School of Music, and the Curtis Institute of Music, where he studied conducting with Otto-Werner Mueller. He studied piano with Drora and Baruch Arnon and with Keiko Sato.