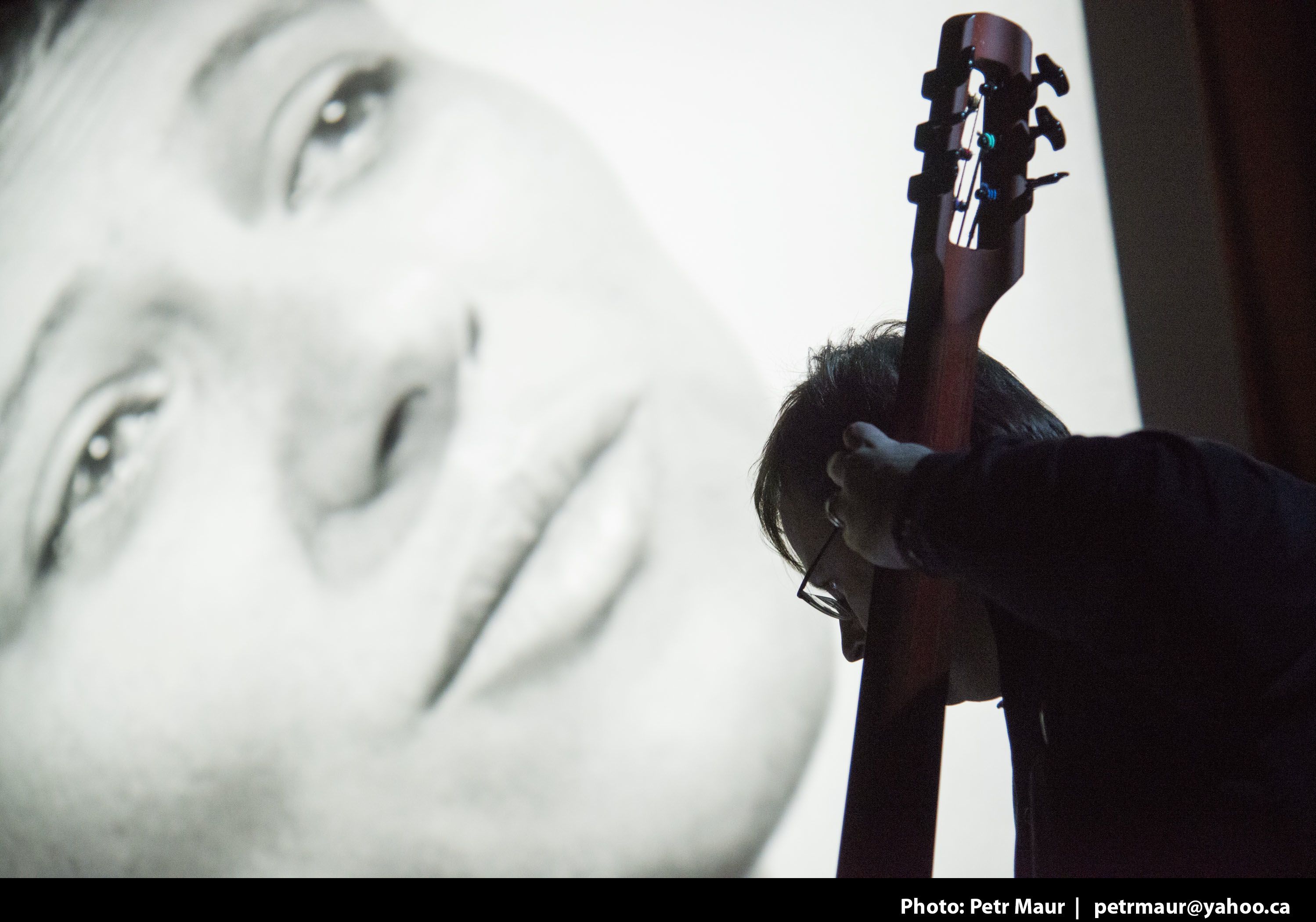 Tom Peters
Bass
http://www.tigerbarbmusic.com/index/
Tom Peters is a composer and GRAMMY® nominated performer who specializes in creating music for silent films, performing original scores through interactive electronics and synchronized electronic soundscapes. In April 2013, he premiered his original score to the 1927 silent classic The Passion of Joan of Arc—his ninth film—at the Toronto Silent Film Festival with Joelle Morton on tenor viol. The score was featured in a radio broadcast over the CBC. His score to John Ford's classic western The Iron Horse (1924) premiered at The Autry National Center in Los Angeles in March 2015. The Phantom of the Opera, which premiered on Halloween Night 2015, is his 14th silent film score.
Upcoming projects include Dziga Vertov's landmark 1929 documentary The Man with the Movie Camera in January 2016 at the Portland Art Museum, and two recordings. The first is Tom's score to The Cabinet of Doctor Caligari, the second is a large-scale work called The Forest, both released on Tiger Barb Records.
Tom's 2014 GRAMMY® nominated recording of John Cage's The Ten Thousand Things on the MicroFest label with acclaimed pianists Aron Kallay and Vicki Ray, legendary percussionist William Winant, and a recently discovered recording of John Cage himself performing 45' for a Speaker was the first American recording of this seminal work. Tom has been a member of the Long Beach Symphony since 1993 and Southwest Chamber Music since 1998. He has performed as a soloist with Ensemble Oh-Ton, People Inside Electronics, MicroFest, and the Schindler House and many others, and has been featured on Nordwest Radio in Hamburg, Germany. He is a lecturer of Double Bass at the Bob Cole Conservatory of Music at the California State University, Long Beach.